Miami Beach Celebrates Everything Plant-Based with Fall Dinner Giveaway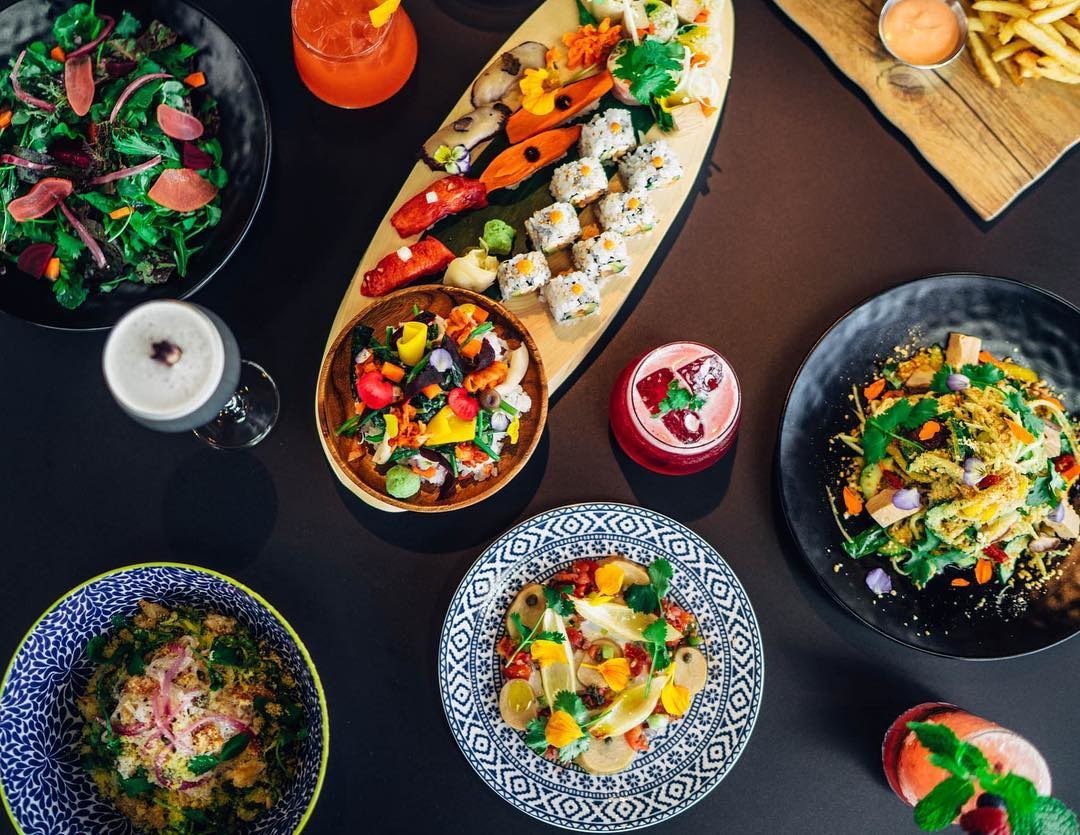 Enter on Twitter to win seats at one of Miami Beach's vegetarian or vegan restaurants
Miami Beach, FL – Oct. 15, 2019 – Miami Beach is a recognized dining destination and home to a selection of travel-worthy vegetarian and vegan eateries like Planta South Beach, Full Bloom and Plnthouse. In honor of Vegetarian Awareness Month in October and World Vegan Month in November, Miami Beach is giving plant-based lovers the chance to win a $100 gift card to experience all the goodness of greens, grains and more this season. Hungry travelers can enter on Twitter @EMiamiBeach (http://bit.ly/2Oz3E4I) by tweeting to the handle and sharing their favorite vegetarian or vegan dish and including #experiencemiamibeach. The entry period begins on Tuesday, Oct. 15, 2019 and runs through midnight on Thursday, Oct. 31, 2019 at midnight ET.
"It's important for our visitors to have a variety of dining options to choose from to accommodate every lifestyle and taste and Miami Beach continues to expand its line up of plant-based restaurants," says Steve Adkins, Chairman of The Miami Beach Visitor and Convention Authority (MBVCA). "We are proud to offer quality concepts by recognized chefs who are choosing Miami Beach as a home base to create unique and delicious vegetarian and vegan dishes."
In addition to restaurants developing eclectic menus using local ingredients, some even grown on-site, Miami Beach offers guests seven miles of gorgeous sand and a bevy of health-focused options to stay on track, even while on vacation. From paddle boards and beach runs to yoga studios and CrossFit gyms, Miami Beach's wellness scene continues to evolve, providing a natural beach-to-table experience.
"We invite curious travelers to enter our plant-based fall dinner giveaway on Twitter @EMiamiBeach to taste for themselves how Miami Beach is setting the culinary standard for vegetarians and vegans," adds Grisette Roque Marcos, Executive Director, MBVCA.
For those looking to grab a seat at one of Miami Beach's vegetarian or vegan hot spots, the MBVCA has hand-picked a few favorites that fuse plant-based cuisine with inviting spaces to dine including:
For more information, download the Miami Beach app at http://www.miamibeachapi.com/ and follow @ExperienceMiamiBeach on Facebook, Instagram and @EMiamiBeach on Twitter. Full rules to the plant-based fall dinner getaway on Twitter may be found here: (http://bit.ly/2Oz3E4I)
###
ABOUT MIAMI BEACH
Miami Beach is an award-winning destination, with first place in the 2019, 2018 and 2017 edition of the Travvy Awards, presented by travAlliancemedia in the categories of 'Best Honeymoon Destination, U.S. & Canada', 'Best Tourism Board U.S. & Canada', and 'Best LGBTQ Destination'. Also recently named 2019 and 2018 North America's Leading Tourist Board by the World Travel Awards, and a winner in the 2018 Magellan Awards by Travel Weekly in the categories of "Best Overall Honeymoon Destination in the United States and Canada", "Best Overall Beach Destination in the United States and Canada", and "Best Overall Spa Destination in the United States and Canada" respectively. Miami Beach is a favorite destination among travelers worldwide. Renowned for its unparalleled culinary offerings, extravagant nightlife, rich culture, luxe shopping and plush hotels, Miami Beach is home to unique museums, the New World Symphony, Miami City Ballet, Miami Beach Convention Center, international festivals and art exhibitions, boat and auto shows, over 187 boutique and resort hotels and 12 public parks; it is no wonder the beautifully diverse city is one of the world's most popular vacation destinations. Boasting seven miles of breathtaking beaches, Miami Beach is easily accessible from the Port of Miami and Miami International Airport. The City of Miami Beach has been named one of the top cities worldwide for 'walkability' and is equally easy to navigate by bike or boat. Known for its year-round sunny skies, the vibrant destination has been ranked by TripAdvisor as a Top Winter Sun Vacation Rental Getaway Destination, Top Romantic Destination, Top 25 Beaches in the World and Top 25 Destinations in the U.S. Miami Beach is like no other place in the world! In 2019, the MBVCA introduced new handles on Instagram and Facebook @ExperienceMiamiBeach and on Twitter @EMiamiBeach to provide visitors with real-time information and recommendations.
---
About Miami Beach Visitor & Convention Authority
The MBVCA is a seven member authority, appointed by the City of Miami Beach Commission, with the goal of encouraging, developing and promoting the image of Miami Beach locally, nationally and internationally as a vibrant community and superb tourist destination. To this end, the MBVCA strategically focuses its funding investments in a balanced manner, fostering outstanding existing programs, stimulating new activities, and encouraging partnerships. The MBVCA is committed to a careful, long-term plan for allocation of resources to build the uniqueness of Miami Beach as ones of the world's greatest communities and tourism destinations.