A Q&A with Dana Berez, a NYC-based Travel & Lifestyle Blogger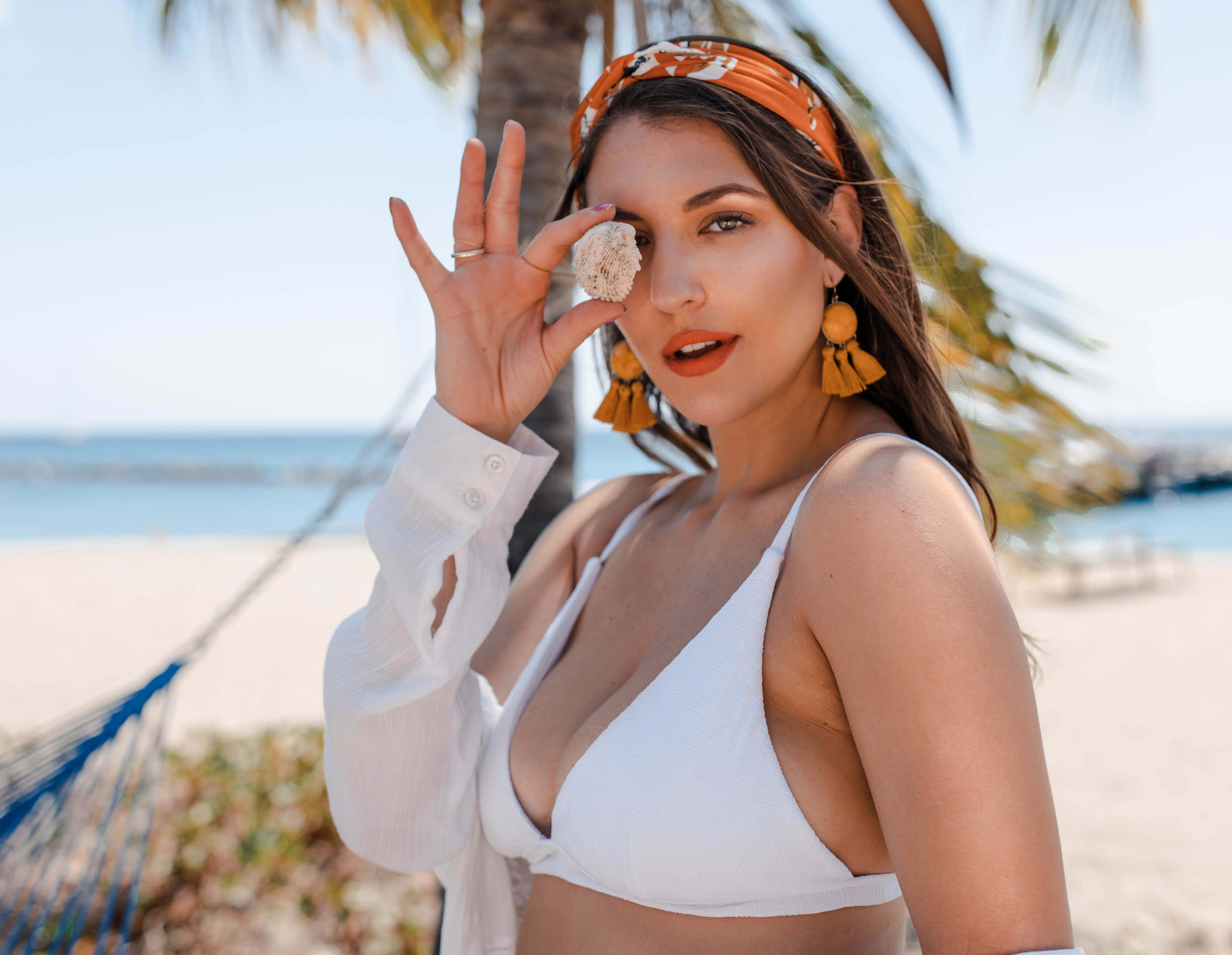 The Miami Beach Visitor & Convention Authority chatted with Dana Berez, a lifestyle and travel influencer, about her favorite spots on Miami Beach, upcoming travel trends and what it's like to be an influencer.
1. Tell us about yourself… Why did you become a travel influencer?
I grew up in up in Milwaukee, Wisconsin and moved to New York City to study marketing in college. After living in New York for a few years and traveling a bit, my friends and family would always ask travel questions and living in NYC and that inspired me to create blog posts that shared my NYC travel tips. This was the beginning of my love for exploring new places and learning about new cultures.
2. What are some popular tourist experiences that are worth the experience?
Seeing Times Square for the first time! It's just an amazing experience and there is nowhere else in the world like it! The level of energy there is unlike anything else I've ever experienced.
Also, the One World Observatory Deck in the Freedom Tower in New York City. It is the tallest skyscraper in the Western Hemisphere and is quite the experience from beginning to end. The panoramic views of the Tri-State area are unmatched.
3. What makes Miami Beach such a popular destination for influencers?
Miami Beach combines art, food, beach and the perfect weather! You can have time to relax on the amazing beach or discover new things! Perfect for any itinerary.
4. What are some of the most Instagrammable spots on Miami Beach that travelers should visit?
There are so many Instagram Spots in Miami. My favorites are: the Lifeguard stands, Ocean Drive, Classic Art Deco Architecture, and Espanola Way. Once you get your instagram photos you need to edit them like a pro. Check out my Lightroom Presets to get one click photo filters for your Instagram photos.
5. Where in Miami Beach do you go to escape from the day-to-day routine?
Definitely the beach to relax and enjoy the beautiful weather by the ocean.
6. Why is Miami Beach like no other place in the world?
Miami has a bit of something for everyone with a lot of history and cultural influences. You can visit on any kind of itinerary whether is for couples, families, girls trip, or solely for rest and relaxation You will never run out of things to do!
To learn more about Dana Berez, visit www.danaberez.com and to engage with Miami Beach make sure to follow @ExperienceMiamiBeach on Facebook, Instagram and @EMiamiBeach on Twitter.
---
About Miami Beach Visitor & Convention Authority
The MBVCA is a seven member authority, appointed by the City of Miami Beach Commission, with the goal of encouraging, developing and promoting the image of Miami Beach locally, nationally and internationally as a vibrant community and superb tourist destination. To this end, the MBVCA strategically focuses its funding investments in a balanced manner, fostering outstanding existing programs, stimulating new activities, and encouraging partnerships. The MBVCA is committed to a careful, long-term plan for allocation of resources to build the uniqueness of Miami Beach as ones of the world's greatest communities and tourism destinations.