Emilie Sobel, Influencer, Marketing + Social Media Professional / Q&A with Emilie Sobel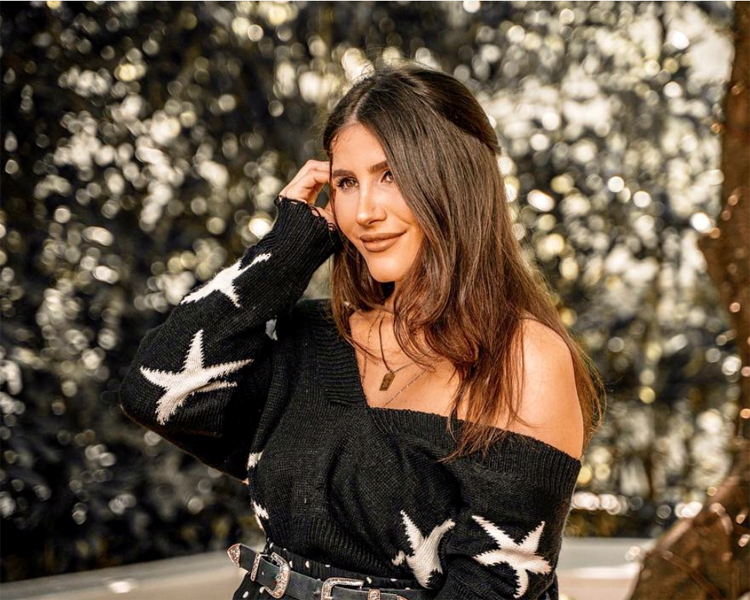 Tell us about how being a local Influencer has changed your perspective on Miami Beach and the Travel Industry?
Being a local influencer has changed my perspective for the better, to be honest. Growing up in Miami, I think it's easy to take for granted all of the amazing people, places, experiences, etc., that Miami has to offer. As I began my career in the world of social media and got bigger as an influencer, doors started to open up and I began to meet really cool people who are a big part of what makes Miami...Miami. Now, I see Miami in a whole new light. I've been able to eat at some of the best restaurants that make Miami famous, I've mixed and mingled with the community that makes Miami so warm and fun and I've attended openings and celebrations that create the whole party scene that people all over the world talk about. Being an influencer here has made me even prouder to be a native and be based in my hometown that happens to be one of the coolest places in the world. It's made me appreciate every single detail - from the creators, the owners, the people behind the events, brands and industries. It's all so much fun and really cool to see grow.
What makes Miami Beach like no other place in the world?
The energy alone makes it like no place else. The people are energetic, passionate and fun, so there's good vibes always and there is literally always something to do. You'll find that my calendar is almost always booked up to the point that I have to force myself to take a night off. It's a blessing and a curse, but mostly a blessing, because it's always fun to have an excuse to dress up and go out to celebrate some opening with your friends and colleagues. You don't get that anywhere else, even in New York, there's nothing like the Miami social scene community, if you ask me. We're all friends, and that's what makes it fun.
What are some of your favorite hidden gems on Miami Beach and why?
I have a handful of favorite hidden gems! For drinks with friends I love to go to Mini Bar located at the Hotel Urbanica. It's a cute neighborhood spot with great music, good vibes and amazing people. You can find me there at least once a week. Sophie's is another fun bar that just opened on SoFi, replacing what use to be Radio Bar, it's a great late-night spot for a night cap and people watching. Oliver's on West Avenue is my go-to for Italian food and wine, their outdoor patio is always filled with locals and perfect for a cooler night if you want to sit outside. My friends and I love to go to Monty's for happy hour on Fridays. They have live music, fun drink specials and sunset views. It's a little bit of a dive bar, but it's just so much fun. For Taco Tuesday, I head to Lolo's Surf Cantina - they have great margaritas and taco specials.

What are some VIP experiences travelers should splurge on and experience?
Splurge and get a day pass at the Standard Hotel & Spa. What I would suggest doing is splurging on a massage there because it'll give you access to the pool before and after your treatment. I love their massages and their spa is not only beautiful but very Insta-worthy. The hotel is a local hot spot in a great neighborhood, plus it has the best view of the sunset. Chill at the pool all day and then treat yourself to dinner at the Lido Bayside grill, their octopus is my favorite dish and it's even yummier when you sit next to the water. A glass of frosé is also a must there. It's the perfect Miami day, in my opinion, and it's always a good time.

What are some popular tourist experiences that are worth the experience?
Without a doubt the best tourist experiences have to do with food, beach and the art scene. I always take out-of-towners to Joe's Stone Crab takeaway to pick up lunch consisting of stone crabs, chopped salad, stuffed tomatoes and sweet fries. Once we have our bags, we walk over to South Pointe Park for a picnic by the water. It's my favorite thing to do and gives everyone a great taste of Miami, literally and figuratively. From lunch, I love to head to the beach for a tan and a swim or rent Citi Bikes and bike around South of Fifth, my favorite neighborhood in all of Miami. It gives you a look into the art deco homes of Miami Beach and it's a fun way to burn off lunch.
Where in Miami Beach do you go to unwind and relax from the fast pace of life?
When I'm feeling stressed and need to unwind and relax, you can usually find me on a bike riding around the beach. I think it's important to take advantage of where we live and the amazing weather we have all year long. I find that nothing helps stress more than moving your body, so I love to bike around South Beach, like I mentioned before, or even walk around the neighborhood, on the beach boardwalks or to and from friends' places. South of Fifth offers so much, and South Pointe Park is SO beautiful, it's almost impossible to not feel relaxed after hanging around there. Grab a bike and some friends and have a picnic in the park, it's always fun and relaxing no matter how old you are.
What type of impact are you hoping your influence will have on the local community in Miami Beach?
I hope that people are able to see the amazing city that Miami Beach actually is. I think it's easy to forget that where you live should be exciting, fun and it should make you happy almost 100% of the time. I try my best to always show a positive attitude towards everything I do and everywhere I go. If you are lucky enough to live in Miami, you need to remember that we have opportunities to experience things that so many others do not. We have some of the best people in the world along with some of the best restaurants, bars, hotels, etc. Miami is only getting bigger and better and we are all at the forefront of that. I think that's something we all need to remember and appreciate, and I really hope to spread that message through my social media channels.

What are some travel trends that you're excited to see gain momentum in 2019?
With the rise of social media, it seems that people are going places almost only to get that Instagram picture. I don't necessarily agree with this - as life isn't all about how many likes you get. BUT I do think it's great to see people sharing their amazing experiences more and more while they travel. I love to highlight the places I go and things I eat when I'm traveling, and more and more people seem to be doing the same. It's cool to get a different perspective on a city through someone's social media and I think this will only get more and more frequent on more and more people's channels. Plus, it makes it easy to refer back to if some time has passed and you're just now planning that trip your favorite influencer took a few years ago.
---
About Miami Beach Visitor & Convention Authority
The MBVCA is a seven member authority, appointed by the City of Miami Beach Commission, with the goal of encouraging, developing and promoting the image of Miami Beach locally, nationally and internationally as a vibrant community and superb tourist destination. To this end, the MBVCA strategically focuses its funding investments in a balanced manner, fostering outstanding existing programs, stimulating new activities, and encouraging partnerships. The MBVCA is committed to a careful, long-term plan for allocation of resources to build the uniqueness of Miami Beach as ones of the world's greatest communities and tourism destinations.