Jacqueline Lejart, General Manager of the Cadillac Hotel & Beach Club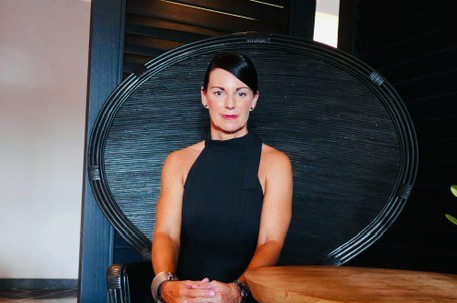 Q&A with Jacqueline Lejart
The MBVCA chatted with the General Manager of the Cadillac Hotel & Beach Club to talk about the trends and changes in tourism and the affordable family-friendly practices being implemented across the city of Miami Beach.
Tell us about yourself. What is your title, and how long have you been part of the team at The Cadillac Hotel & Beach Club?
I joined as General Manager in April but have been a part of the hospitality industry for more than 25 years.
What are your favorite outdoor spots on Miami Beach that you would recommend to travelers?
The main attraction - our beautiful white, sandy beach. My favorite outdoor spot is the beach right in front of our hotel, it never gets too busy and the water is beautiful. And, we have a private beach area at one of our restaurant on-property, Bungalow-by-the-Sea. South of fifth is another favorite area of mine on the beach. The water is very shallow, and you can watch all the yachts and cruise ships coming and going into the port of Miami. I love to kayak and paddle board around Sunset Harbor on Miami Beach.
Is there any popular budget - friendly activities that visitors must experience?

PAMM museum and Frost Science are a must see-with attractions just for kids. Jungle island is an eco-adventure park with lots of interactive attractions, they have a cool new feature - an outdoor skydive/wind tunnel.

Why do you think family travel is such a pillar of the hospitality industry?

Travelling as a family has many benefits that will create lifelong memories. Travel can be one of the most rewarding adventures a family can have by spending quality time together, creating lasting memories, seeing the world through their kids' eyes and enhancing their education while building global awareness.

What makes Cadillac Hotel & Beach Club a family-friendly hotel?

No matter if you're with your kids or your fury family members, we welcome each with their own little amenity. We have a family pool full of fun toys for kids, as well as games and activities for the entire family to enjoy. Our beach area has a playground only for kids and we set to launch an inclusive dining option for our "little bambinos" as well.

How is Miami Beach like no other place in the world?

Miami beach is very diverse, welcoming travelers from all over the world. The weather is always perfect for outdoor activities or just sunbathing. Miami Beach offers several cultural options, from the Filmore and New World Symphony to destination shopping areas including Espanola Way and Lincoln Road.
---
About Miami Beach Visitor & Convention Authority
The MBVCA is a seven member authority, appointed by the City of Miami Beach Commission, with the goal of encouraging, developing and promoting the image of Miami Beach locally, nationally and internationally as a vibrant community and superb tourist destination. To this end, the MBVCA strategically focuses its funding investments in a balanced manner, fostering outstanding existing programs, stimulating new activities, and encouraging partnerships. The MBVCA is committed to a careful, long-term plan for allocation of resources to build the uniqueness of Miami Beach as ones of the world's greatest communities and tourism destinations.