Miami Beach Invites Vacationers Back to the Beach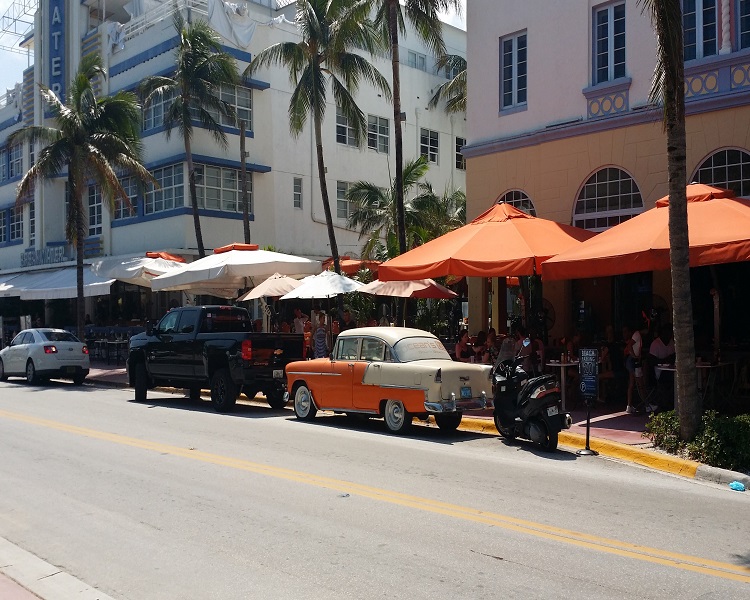 Miami Beach – September 15, 2017 – Miami Beach is truly like no other place in the world and is open for business, with the beach's iconic hotels, restaurants and attractions operating once again. Tourists are welcome back with open arms and can expect the same signature vacation experience that Miami Beach offers any time of the year. From hotels like The Betsy and Delano, to fine-dining at Nobu and Hakkasan, the city is back in action.
"We are so thankful that Miami Beach weathered the storm well. The city has taken all necessary precautions and diligently made preparations in order to welcome back our beloved locals and tourists from around the globe," said Peggy Benua, Chair of the Miami Beach Visitor and Convention Authority and General Manager of Dream South Beach. "Miami Beach's key destinations have reopened and look forward to delivering on the five-star service visitors expect."
A number of the beach's hotels, restaurants and attractions are now open and eager to welcome guests. Below is only a sampling:
Hotels:
Dream South Beach, 1111 Collins Avenue
Delano, 1685 Collins Avenue
SLS South Beach, 1701 Collins Avenue
The Betsy Hotel, 1440 Ocean Drive
The Setai, Miami Beach, 2001 Collins Avenue
Soho Beach House, 4385 Collins Avenue
Fontainebleau Miami Beach, 4441 Collins Avenue
Loews Miami Beach Hotel, 1601 Collins Avenue
Freehand Miami, 2727 Indian Creek Drive
Gale South Beach, 1690 Collins Avenue
Shelborne South Beach, 1801 Collins Avenue
The Redbury, 1776 Collins Avenue
The Confidante Miami Beach, 4041 Collins Avenue
Restaurants:
Attractions:
For more information and updates on Miami Beach, download the Miami Beach Information App at www.miamibeachapi.com/app/.
PRESS CONTACT:
ABOUT MIAMI BEACH
Recently named the World's Leading City Tourist Board in 2016 and 2016 North America's Leading Tourist Board by the World Travel Awards, first place in the 2017 and 2016 edition of the Travvy Awards, presented by travAlliancemedia in the categories of "Best LGBTQ Destination" and "Best Wedding Destination, U.S. & Canada" and a winner of the 2014, 2015 and 2016 Magellan Awards by Travel Weekly in the categories of "Destinations | Mobile App", "Overall Spa Destinations| U.S and Canada" and "Overall Beaches Destinations| U.S and Canada" respectively, Miami Beach is a favorite destination among travelers worldwide. Renowned for its unparalleled culinary offerings, extravagant nightlife, rich culture, luxe shopping and plush hotels, Miami Beach is home to unique museums, the New World Symphony, Miami City Ballet, Miami Beach Convention Center, international festivals and art exhibitions, boat and auto shows, over 187 boutique and resort hotels and 12 public parks; it is no wonder the beautifully diverse city is one of the world's most popular vacation destinations. Boasting seven miles of breathtaking beaches, Miami Beach is easily accessible from the Port of Miami and Miami International Airport. The City of Miami Beach has been named one of the top cities worldwide for 'walkability' and is equally easy to navigate by bike or boat. Known for its year-round sunny skies, the vibrant destination has been ranked by TripAdvisor as a Top Winter Sun Vacation Rental Getaway Destinations, Top Romantic Destinations, Top 25 Beaches in the World and Top 25 Destinations in the U.S. Miami Beach is like no other place in the world!
---
About Miami Beach Visitor & Convention Authority
The MBVCA is a seven member authority, appointed by the City of Miami Beach Commission, with the goal of encouraging, developing and promoting the image of Miami Beach locally, nationally and internationally as a vibrant community and superb tourist destination. To this end, the MBVCA strategically focuses its funding investments in a balanced manner, fostering outstanding existing programs, stimulating new activities, and encouraging partnerships. The MBVCA is committed to a careful, long-term plan for allocation of resources to build the uniqueness of Miami Beach as ones of the world's greatest communities and tourism destinations.