Miami Beach is an Award-Winning, Year-Round Honeymoon Paradise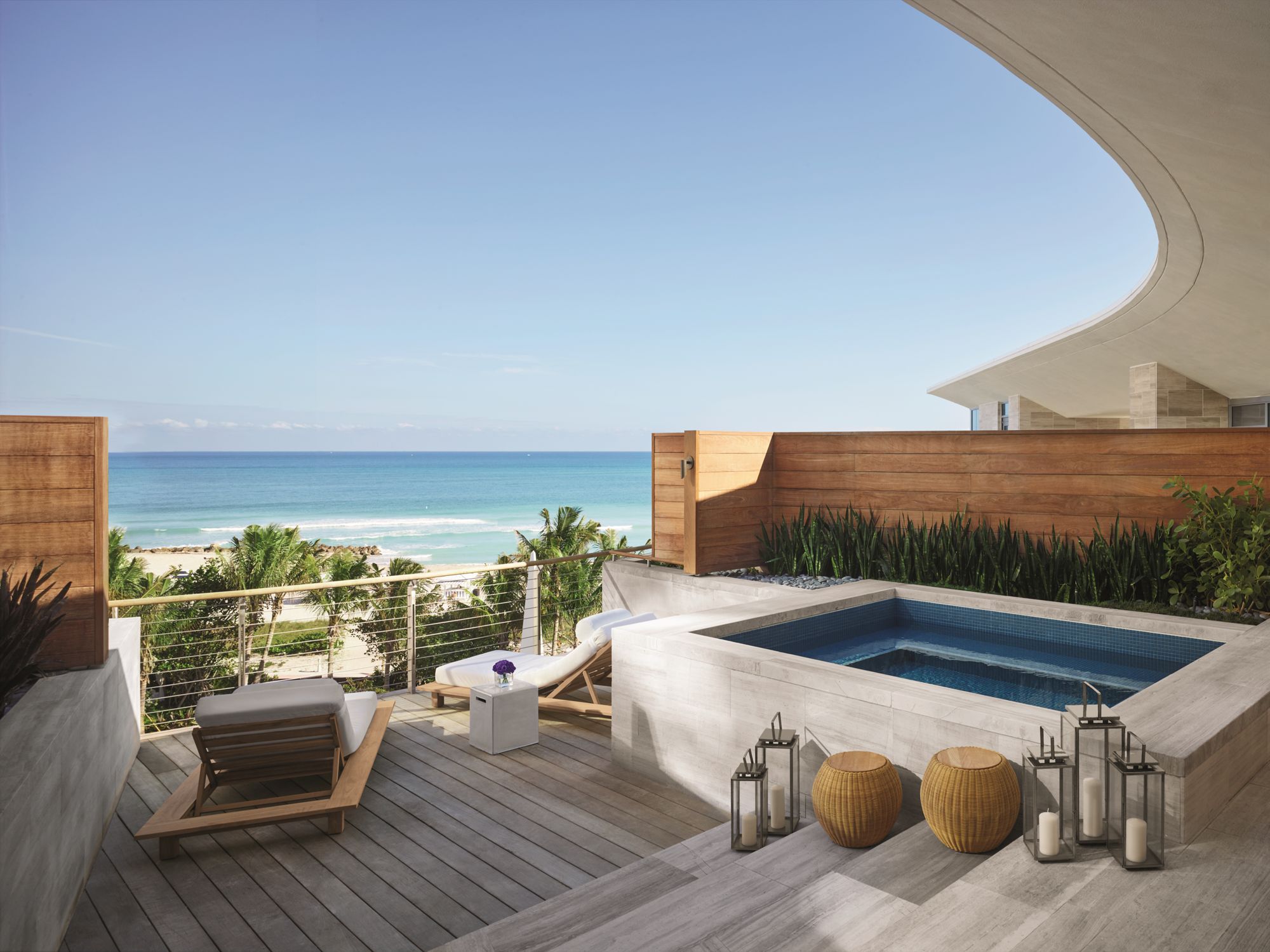 From luxurious and romantic resorts to intimate restaurants and exciting entertainment, Miami Beach is the perfect destination for all couples
Miami Beach, FL – October 11, 2018 – With pristine beaches, a collection of travel-worthy luxury hotels and resorts and some of the world's best restaurants and spas, Miami Beach is a premiere destination for all couples to celebrate wedded bliss and now, is an award-winning honeymoon paradise. Recently recognized as North America's Leading Honeymoon Destination 2018 by the industry's most prestigious awards program, The World Travel Awards, Miami Beach gifts newlyweds from around the globe with the ultimate post-wedding celebration option, all 365-days of the year.
"Miami Beach offers all couples, no matter their honeymoon style, a perfect selection of resorts, restaurants and activities to mark such a momentous occasion and our recent award from the World Travel Awards is a testament to our extensive offerings," notes Steve Adkins, Chairman of the Miami Beach Visitor and Convention Authority (MBVCA). "From private dinners at the Versace Mansion and wellness-focused spa treatments to poolside cabanas and butler service, Miami Beach is truly like no other place in the world, offering opportunities for newlyweds to relax, indulge and celebrate."
In addition to being a go-to honeymoon destination, Miami Beach has also been awarded first place for the past three consecutive years by the Travvy Awards as "Best Wedding Destination, US & Canada," and "Best LGBTQ Destination," further proving the destination's appeal to couples. Loved up newlyweds can spend their first days and weeks as a hitched couple on Miami Beach, taking in experiences including:
Private Bungalows at Edition Hotel: With 28 private, oceanfront bungalows, complete with individual plunge pools, marble bathrooms, terraces and sundecks, Edition brings an elevated sense of relaxation, perfect for honeymooners.
First-Class Service at The Setai: Honeymoons take on a new meaning at The Setai, known as a destination for the stars and those looking for the epitome of privacy and personal service. Dark, Asian-inspired design throughout exudes and exotic mood complete with three pools and a prime oceanfront location, offering romantic views of the Atlantic. And, in-room soaking tubs and rainfall showers bring relaxation and indulgence to a new level.
A Wellness Escape at Bamford Haybarn Spa: Serving as the first US outpost of Bamford Haybarn Spa at 1 Hotel South Beach, the selection of holistic treatments and services are intended to nurture the mind, body and spirit, all based on a heartfelt connection with nature. Couples looking to make that same connection can opt for A Blissful Haybarn Day, complete with a body scrub, signature facial and massage and credit at the hotel's vegan restaurant.
Dinner at Gianni's at The Villa Casa Casuarina : Dinner under the stars at Gianni's is a must for newlyweds. The elegant Mediterranian ambiance, modern Italian menu and rich history will delight couples and provide a once-in-a-lifetime evening at one of the world's most recognized forner private homes.
See Miami Beach from the sky: Couples can take their union to new hights with an iconic South Beach skyline airplane tour, complete with welcome champagne and endless views of the famous beaches and oceanfront architecture Miami Beach has long been recognized for.
Honeymooners can look to Miami Beach all year long and stay up-to-date by downloading the Miami Beach Information App at www.miamibeachapi.com/app/.
ABOUT MIAMI BEACH
Recognized as "North America's Leading Honeymoon Destination" in 2018 by the World Travel Awards and awarded first place in the 2018, 2017 and 2016 edition of the Travvy Awards, presented by travAlliancemedia in the categories of "Best LGBTQ Destination" and "Best Wedding Destination, U.S. & Canada," and a winner in the 2014, 2015 and 2016 Magellan Awards by Travel Weekly in the categories of "Destinations | Mobile App", "Overall Spa Destinations| U.S and Canada" and "Overall Beaches Destinations| U.S and Canada" respectively, Miami Beach is a favorite destination among travelers worldwide. Renowned for its unparalleled culinary offerings, extravagant nightlife, rich culture, luxe shopping and plush hotels, Miami Beach is home to unique museums, the New World Symphony, Miami City Ballet, Miami Beach Convention Center, international festivals and art exhibitions, boat and auto shows, over 187 boutique and resort hotels and 12 public parks; it is no wonder the beautifully diverse city is one of the world's most popular vacation destinations. Boasting seven miles of breathtaking beaches, Miami Beach is easily accessible from the Port of Miami and Miami International Airport. The City of Miami Beach has been named one of the top cities worldwide for 'walkability' and is equally easy to navigate by bike or boat. Known for its year-round sunny skies, the vibrant destination has been ranked by TripAdvisor as a Top Winter Sun Vacation Rental Getaway Destinations, Top Romantic Destinations, Top 25 Beaches in the World and Top 25 Destinations in the U.S. Miami Beach is like no other place in the world!
---
About Miami Beach Visitor & Convention Authority
The MBVCA is a seven member authority, appointed by the City of Miami Beach Commission, with the goal of encouraging, developing and promoting the image of Miami Beach locally, nationally and internationally as a vibrant community and superb tourist destination. To this end, the MBVCA strategically focuses its funding investments in a balanced manner, fostering outstanding existing programs, stimulating new activities, and encouraging partnerships. The MBVCA is committed to a careful, long-term plan for allocation of resources to build the uniqueness of Miami Beach as ones of the world's greatest communities and tourism destinations.