Miami Beach Sizzles This Summer with New Destination Hotel and Restaurant Openings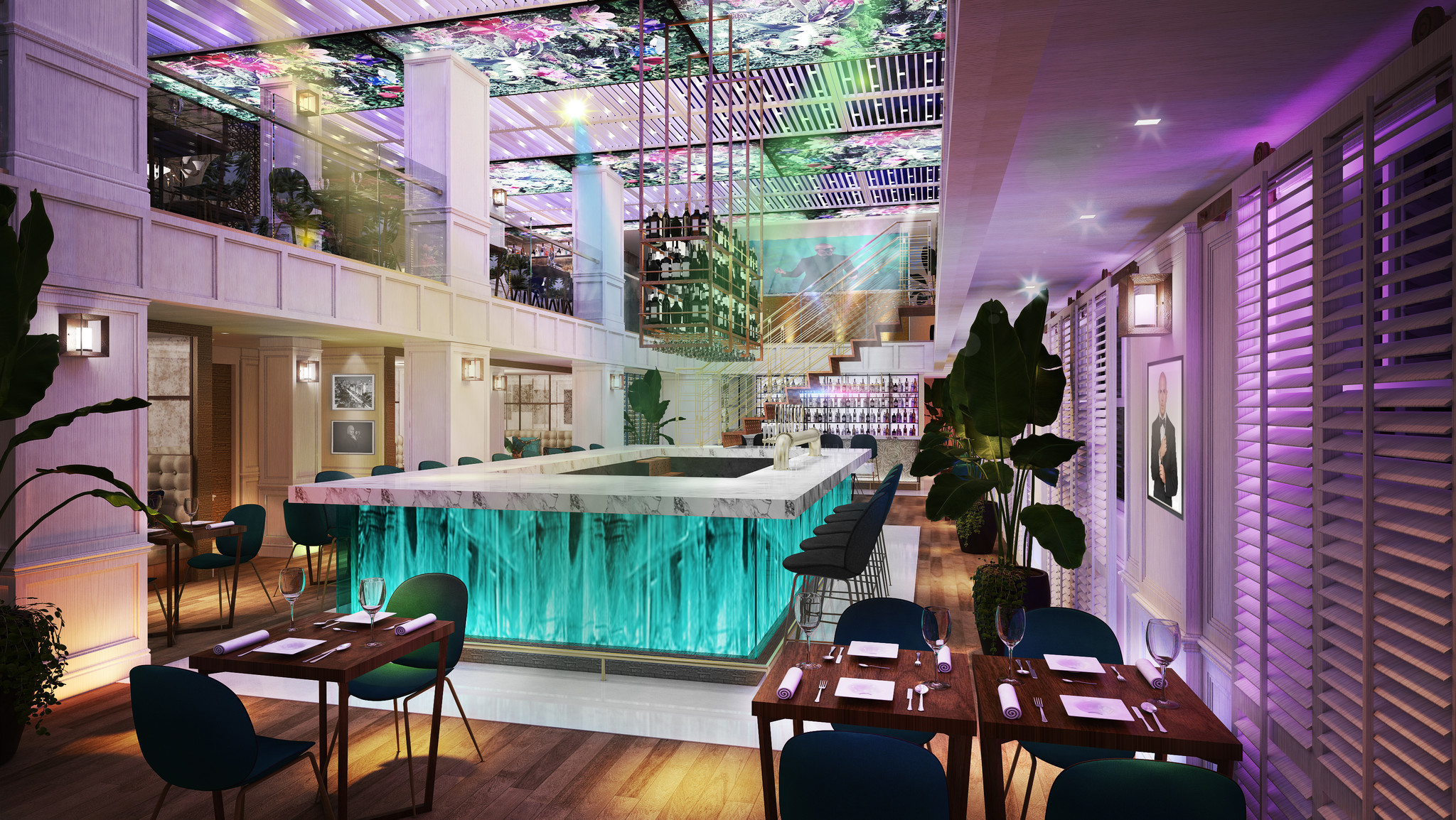 Miami Beach, FL – July 2, 2018 – Miami Beach continues to rapidly grow as an international destination and based on traveler demand, is set to celebrate some of the country's most-anticipated hotel and restaurant openings this season. From the re-imagination of Cadillac Hotel & Beach Club to the launch of iLov305, a culinary concept by Mr. 305 himself, Miami Beach will welcome a few new friends to the beach with the addition of luxurious hotels and fresh dining options, perfect for visitors looking to discover marquee experiences worth traveling for this summer and beyond.
"We know the importance of continuously offering visitors new ways to discover Miami Beach, including experiences at hot new hotels and restaurants that pay homage to our city's history," said Steve Adkins, Chairman of the Miami Beach Visitor and Convention Authority (MBVCA). "From the preservation of art deco treasures to celebrating local culture through innovative dishes and cocktails, these anticipated openings will add even more options for travelers to choose from during their stay with us."
Starting this summer, Miami Beach will expand on its reputation as a city like no other place in the world, connecting travelers to the essence of the city through the opening of must-stay and must-taste experiences including:
The Re-Imagination of the Cadillac Hotel & Beach Club – Say hello to vacation with a welcome popsicle from the hotel's signature shaved ice cart on arrival and take in the 70-year-old hotel's art deco charm. The 357-room hotel, set to open this month, will provide unique services and amenities including a signature Cadillac Concierge program, on-site photo booth and a poolside family movie night every Friday.
A Rooftop Glass Bottom Pool at Celino South Beach – Influence from the 1940's meets Latin flair at this new, 132 gues-room hotel, creatively comprised of three historic buildings on Ocean Drive. Opening later this summer, guests will enjoy custom complimentary bicycles to explore, 24-hour room service, an in-room spa menu and culinary concepts rooted in coastal Mediterranean and Spanish Tapas styles.
Culinary creations and cocktails at iLov305 at the Bel-Air Hotel – Dale! American comfort food meets modern Latin cuisine and a 100-drink cocktail menu at Mr. 305's 9,000 square-foot, two-level space, complete with VIP rooms and DJ Booth. Guests can head to a first-floor, Havana Club-inspired daiquiri bar or grab a welcome, hand-rolled cigar once this sure-to-be-hot spot opens later this summer season.
Fresh Seafood and Gin at Seawell Fish n' Oyster and Minnow Bar at the Kimpton Angler Hotel South Beach – Seafood and cocktail lovers can go for traditional raw bar items and thoughtfully-prepared dishes paired with herb-infused drinks, the brainchild of Chef Julian Garriga and veteran Bartender, Chris Resnick. The destination Minnow Bar will feature a "clear spirits bar," focusing on varietals of gins, piscos, white rums and cachaças.
Stay up-to-date on all anticipated and new openings on Miami Beach this summer by downloading the Miami Beach Information App at www.miamibeachapi.com/app/.
ABOUT MIAMI BEACH
Awarded first place in the 2018, 2017 and 2016 edition of the Travvy Awards, presented by travAlliancemedia in the categories of "Best LGBTQ Destination" and "Best Wedding Destination, U.S. & Canada," recently named 2017 and 2016 World's Leading City Tourist Board in and North America's Leading Tourist Board by the World Travel Awards, and a winner in the 2014, 2015 and 2016 Magellan Awards by Travel Weekly in the categories of "Destinations | Mobile App", "Overall Spa Destinations| U.S and Canada" and "Overall Beaches Destinations| U.S and Canada" respectively, Miami Beach is a favorite destination among travelers worldwide. Renowned for its unparalleled culinary offerings, extravagant nightlife, rich culture, luxe shopping and plush hotels, Miami Beach is home to unique museums, the New World Symphony, Miami City Ballet, Miami Beach Convention Center, international festivals and art exhibitions, boat and auto shows, over 187 boutique and resort hotels and 12 public parks; it is no wonder the beautifully diverse city is one of the world's most popular vacation destinations. Boasting seven miles of breathtaking beaches, Miami Beach is easily accessible from the Port of Miami and Miami International Airport. The City of Miami Beach has been named one of the top cities worldwide for 'walkability' and is equally easy to navigate by bike or boat. Known for its year-round sunny skies, the vibrant destination has been ranked by TripAdvisor as a Top Winter Sun Vacation Rental Getaway Destinations, Top Romantic Destinations, Top 25 Beaches in the World and Top 25 Destinations in the U.S. Miami Beach is like no other place in the world!
---
About Miami Beach Visitor & Convention Authority
The MBVCA is a seven member authority, appointed by the City of Miami Beach Commission, with the goal of encouraging, developing and promoting the image of Miami Beach locally, nationally and internationally as a vibrant community and superb tourist destination. To this end, the MBVCA strategically focuses its funding investments in a balanced manner, fostering outstanding existing programs, stimulating new activities, and encouraging partnerships. The MBVCA is committed to a careful, long-term plan for allocation of resources to build the uniqueness of Miami Beach as ones of the world's greatest communities and tourism destinations.