Miami Beach Welcomes LGBTQ Travelers from Around the World to Celebrate this April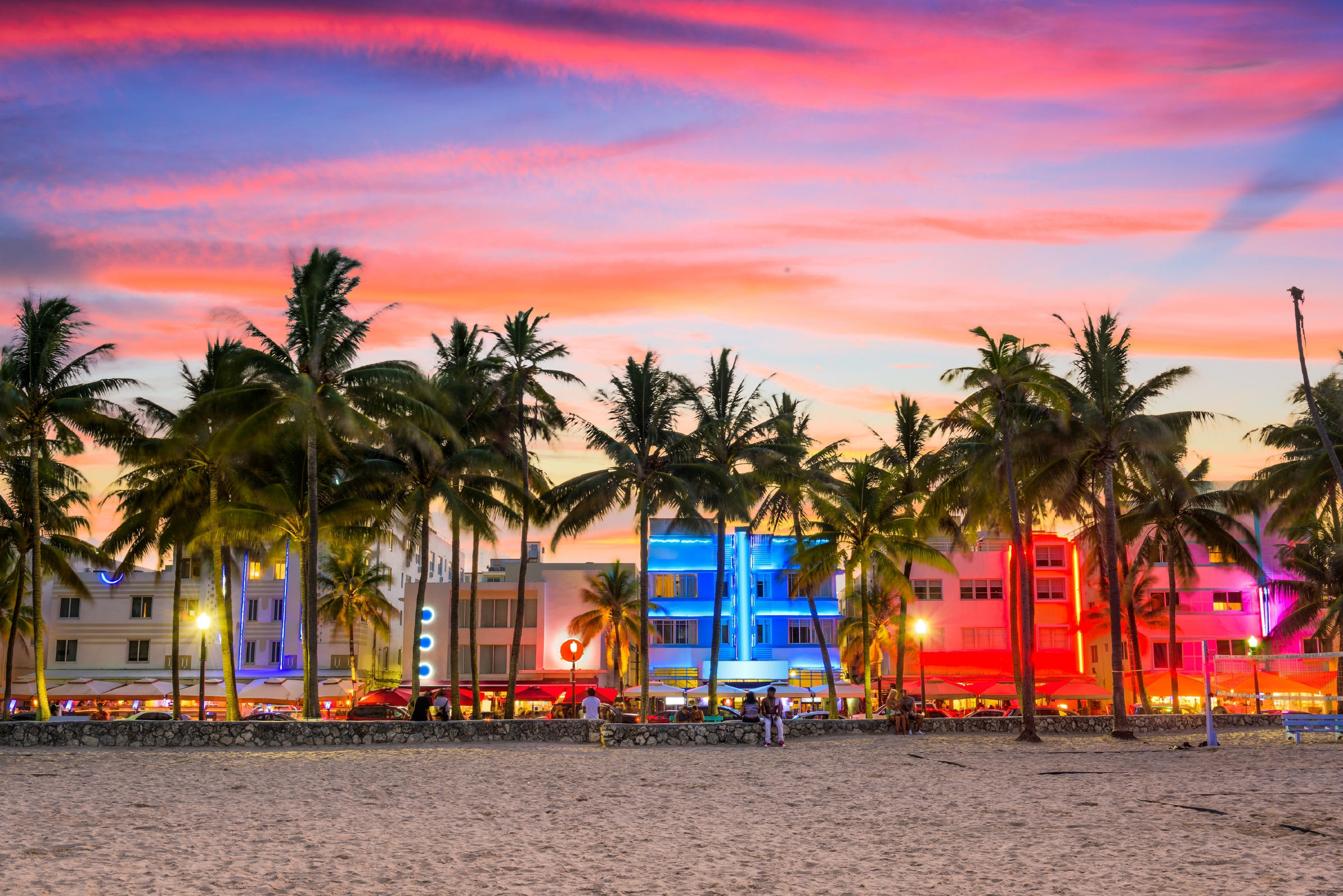 City encourages visitors to show their pride during line up of events and offerings this month and all year long on Miami Beach
Miami Beach, FL – April 4, 2018 – Named as the "Best LGBTQ Destination" in 2018 for the third consecutive year by the Travvy Awards, Miami Beach welcomes travelers from across the globe to participate in and enjoy a number of specialty LGBTQ events this month. Starting April 2, Miami Beach will host a variety of happenings including OUTSHINE Film Festival, Miami Beach Gay Pride Parade and more to shine a light on how Miami Beach is truly like no other place in the world for all visitors.
"Miami Beach embraces all travelers with open arms and encourages tourists from all communities to consider Miami Beach their go-to vacation destination not only this month but all year long," says Steve Adkins, Chairman of Miami Beach Visitor and Convention Authority (MBVCA). "Our city is home to a large LGBTQ family and continues to provide safe and inclusive events, as well as a number of hotels, restaurants, and attractions that cater specifically to the LGBTQ community."
The city of Miami Beach has been known and recognized as a top travel destination for LGBTQ travelers for years. Home to key organizations like The Hub at the LGBT Visitor Center in Miami Beach and the Miami-Dade Gay & Lesbian Chamber of Commerce, Miami Beach continues to offer and introduce initiatives and programs in support of the LGBTQ community.
For those traveling to Miami Beach to celebrate Miami Beach Gay Pride, there are a number of specialty experiences, entertainment options, destination hotels and restaurants that are perfect picks for LGBTQ travelers including:
For more information about LGBTQ events and things to do, download the Miami Beach Information App at www.MiamiBeachAPI.com.
ABOUT MIAMI BEACH
Recently named the World's Leading City Tourist Board in 2016 and 2016 North America's Leading Tourist Board by the World Travel Awards, first place in the 2018, 2017 and 2016 edition of the Travvy Awards, presented by travAlliancemedia in the categories of "Best LGBTQ Destination" and "Best Wedding Destination, U.S. & Canada" and a winner in the 2014, 2015 and 2016 Magellan Awards by Travel Weekly in the categories of "Destinations | Mobile App", "Overall Spa Destinations| U.S and Canada" and "Overall Beaches Destinations| U.S and Canada" respectively, Miami Beach is a favorite destination among travelers worldwide. Renowned for its unparalleled culinary offerings, extravagant nightlife, rich culture, luxe shopping and plush hotels, Miami Beach is home to unique museums, the New World Symphony, Miami City Ballet, Miami Beach Convention Center, international festivals and art exhibitions, boat and auto shows, over 187 boutique and resort hotels and 12 public parks; it is no wonder the beautifully diverse city is one of the world's most popular vacation destinations. Boasting seven miles of breathtaking beaches, Miami Beach is easily accessible from the Port of Miami and Miami International Airport. The City of Miami Beach has been named one of the top cities worldwide for 'walkability' and is equally easy to navigate by bike or boat. Known for its year-round sunny skies, the vibrant destination has been ranked by TripAdvisor as a Top Winter Sun Vacation Rental Getaway Destinations, Top Romantic Destinations, Top 25 Beaches in the World and Top 25 Destinations in the U.S. Miami Beach is like no other place in the world!
---
About Miami Beach Visitor & Convention Authority
The MBVCA is a seven member authority, appointed by the City of Miami Beach Commission, with the goal of encouraging, developing and promoting the image of Miami Beach locally, nationally and internationally as a vibrant community and superb tourist destination. To this end, the MBVCA strategically focuses its funding investments in a balanced manner, fostering outstanding existing programs, stimulating new activities, and encouraging partnerships. The MBVCA is committed to a careful, long-term plan for allocation of resources to build the uniqueness of Miami Beach as ones of the world's greatest communities and tourism destinations.