Miami Beach Welcomes Travelers with Hot Summer Hotel Deals and Savings all Season Long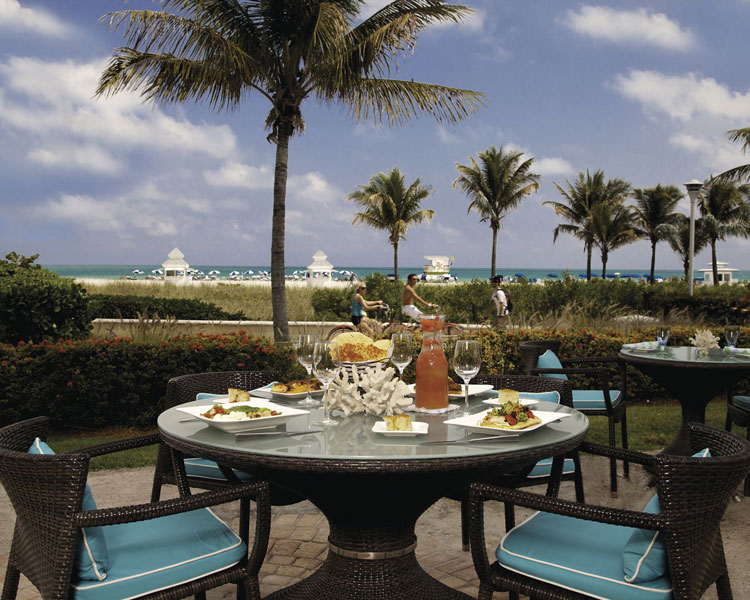 MIAMI BEACH, Fla. – School's out, temperatures are rising and Miami Beach is calling all travelers to experience some of the hottest summer deals and events. Traveling to a world-renowned destination this season is easier and more affordable than ever thanks to hotel deals up and down the beach, putting travelers at the forefront of savings and the magic of Miami Beach. Known for its resorts, pristine beaches and vibrant events, summer time is the best time to head south.
"Summer brings some of the best deals throughout the year to travelers looking to discover and experience why Miami Beach is like no other place in the world," says Peggy Benua, Chair of the Miami Beach Visitor and Convention Authority (MBVCA). "Visitors can take advantage of offers only available during the summer months and enjoy the wonder and beauty of Miami Beach at great value."
Kicking off the Summer season, Fontainebleau Miami Beach is hosting a special iHeartSummer '17
Weekend, a two-day event featuring live performances by notables including DJ Khaled, Halsey, Backstreet Boys, Fifth Harmony and more. The package, available Friday, June 9 and Saturday, June 10, includes accommodations, two passes to the event and breakfast for two each morning at Vida, one of the resort's on-site restaurants. Tickets to the show are limited and only available through the exclusive package offer.
"Miami Beach is ready to welcome travelers from around the world this summer," says Grisette Roque, Executive Director of the MBVCA. "With a variety of seasonal hotel packages and exclusive events, every vacationer will find offers and savings to fit their budget and needs."
Travelers in search of a summer getaway can soak up the Miami Beach sun with a number of offers only available between June and September including:
A Summer Staycation at the Faena Miami Beach o Daily American breakfast for up to two guest at our poolside Veranda o 15% off on treatments at Tierra Santa Healing House

Complimentary access to Wet Spa area at Tierra Santa Healing House for up to two guests, once per stay
Complimentary valet parking
South Beach Summer Escape at Loews Miami Beach o $250 resort credit once per stay o Kids eat free with paying adult

Complimentary state of the art kids club half day access daily for up to two kids
Summer Vacations at Pestana South Beach o Free breakfast and Wi-Fi o Two-hour bike ride

One welcome mojito per person
While Miami Beach offers sun-kissed and white-sanded beaches year-round, these travel offers are only available for a limited time. For more information on events and happenings on Miami Beach, download the Miami Beach Information App at www.miamibeachapi.com/app/.
---
About Miami Beach Visitor & Convention Authority
The MBVCA is a seven member authority, appointed by the City of Miami Beach Commission, with the goal of encouraging, developing and promoting the image of Miami Beach locally, nationally and internationally as a vibrant community and superb tourist destination. To this end, the MBVCA strategically focuses its funding investments in a balanced manner, fostering outstanding existing programs, stimulating new activities, and encouraging partnerships. The MBVCA is committed to a careful, long-term plan for allocation of resources to build the uniqueness of Miami Beach as ones of the world's greatest communities and tourism destinations.