Paula Walker – Yoga Instructor at Greenmonkey Yoga on Miami Beach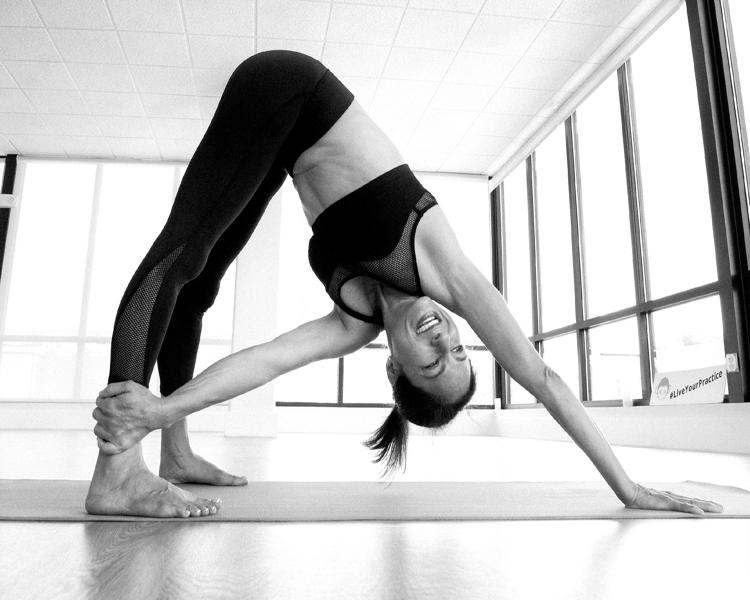 1. What inspired you to pursue yoga?
I was inspired to do yoga because I was seeking something that brought me balance in my mind, elevated my energy and raised my vibrations to be a happier human. The very first yoga class I took reminded me of the happiness I felt when I was a competitive gymnast as a kid.
2. Greenmonkey® Yoga is widely known in Miami Beach, how does it feel to be part of a brand that provides such a memorable experience for all yoga lovers?
I have been part of the Greenmonkey® team since 2009. I am proud of the community that management, staff and teachers have built together as a team. Greenmonkey® has a very friendly, welcoming front desk staff and some of the best teachers in Miami. As a team, we pride ourselves on the community that we have built, our teacher training programs and our brand recognition around the world. We have yogis that come practice at Greenmonkey® Miami Beach from all over the world!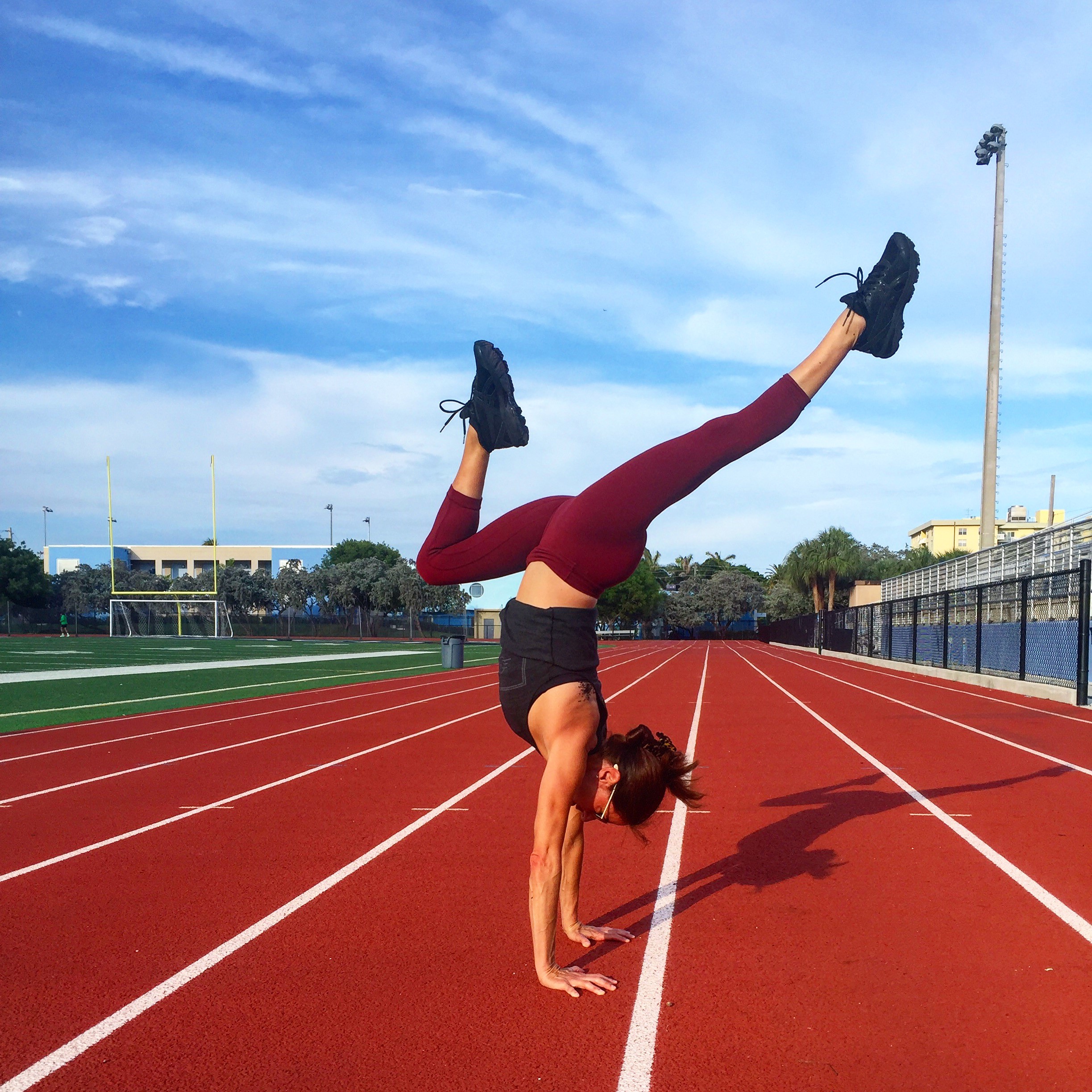 3. What are your three favorite poses that can be done anywhere at any time?
Handstands: Handstands are fun, playful and natural anti-depressants. I love doing handstands in unique places—especially while I'm traveling. My nickname is Handstand Paula!
Forward Folds: Forward Folds are accessible for everyone. Fresh blood rushes to my brain, slowing down my brainwaves and quieting my mind. Forward folds are extremely beneficial if you are stressed out and about to react negatively to a person or situation. Forward folds assist with responding rather than reacting to people and situations.
Boat Pose: I love doing core work, especially the boat pose, because a strong core is vital to holding handstands. A strong core is also extremely beneficial in our everyday lives lifting children, carrying our groceries and eliminating potential back injuries.
4. Which places in Miami Beach inspire you to do yoga?
I love practicing yoga inside our brand-new studio in Sunset Harbor. The floor to ceiling windows provide so much natural light, and I love practicing and teaching yoga while a storm rolls by. Another one of my favorite places on Miami Beach for practicing yoga is at the Flamingo Park track on Alton Road—I love to power walk at the track and then stop, drop and do yoga! Also, South Pointe Park is a great place for yoga because of its breath-taking sunsets, making it a beautiful backdrop for handstand pics.
Greenmonkey® leads yoga classes at the South Pointe Park on Tuesday and Thursday evenings.
---
About Miami Beach Visitor & Convention Authority
The MBVCA is a seven member authority, appointed by the City of Miami Beach Commission, with the goal of encouraging, developing and promoting the image of Miami Beach locally, nationally and internationally as a vibrant community and superb tourist destination. To this end, the MBVCA strategically focuses its funding investments in a balanced manner, fostering outstanding existing programs, stimulating new activities, and encouraging partnerships. The MBVCA is committed to a careful, long-term plan for allocation of resources to build the uniqueness of Miami Beach as ones of the world's greatest communities and tourism destinations.