Request for Proposals - RFP# 1-18/19 - Public Relations Services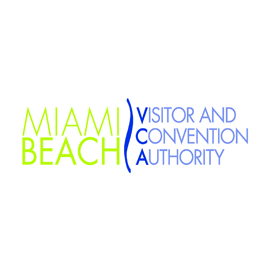 THE MIAMI BEACH VISITOR AND CONVENTION AUTHORITY (MBVCA) is requesting proposals from responsible vendors to meet its Public Relations needs.
For a complete copy of the RFP, please visit www.publicpurchase.com
A non-mandatory pre-bid conference will be held Tuesday, January 22, 2019 at 10:00 am at The Harold Rosen War Room (MBVCA offices), located at 1701 Meridian Avenue, Suite 403, Miami Beach to answer any questions. All proposals will be considered by the MBVCA in February 2019.
All dates and locations are subject to change without notice. For questions or comments regarding the RFP, contact the MBVCA at (305) 673-7050, fax: (305) 673-7282, groquemarcos@miamibeachvca.com.
---
About Miami Beach Visitor & Convention Authority
The MBVCA is a seven member authority, appointed by the City of Miami Beach Commission, with the goal of encouraging, developing and promoting the image of Miami Beach locally, nationally and internationally as a vibrant community and superb tourist destination. To this end, the MBVCA strategically focuses its funding investments in a balanced manner, fostering outstanding existing programs, stimulating new activities, and encouraging partnerships. The MBVCA is committed to a careful, long-term plan for allocation of resources to build the uniqueness of Miami Beach as ones of the world's greatest communities and tourism destinations.