Ria Michelle, Fashion Blogger and Content Creator - Q&A with Local Fashion Blogger Ria Michelle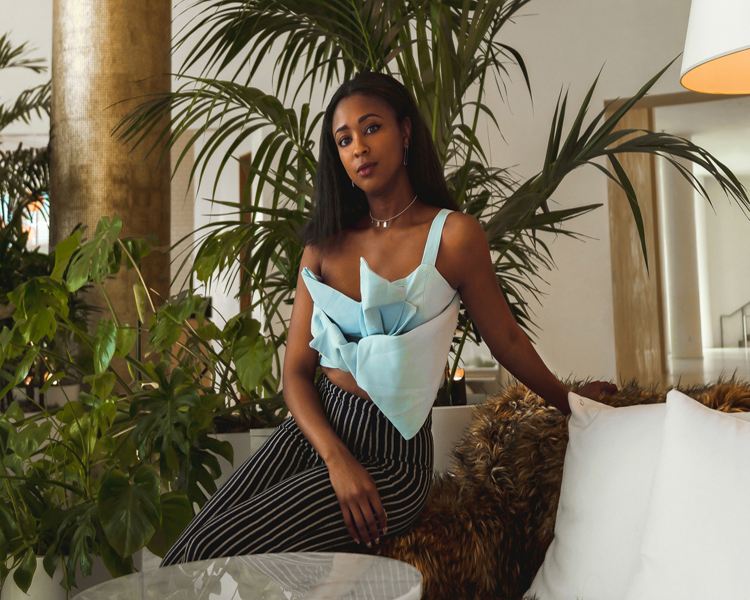 The MBVCA sat down with Ria Michelle, fashion blogger and content creator in Miami, to give the inside scoop on Miami Beach's fashion and dining scenes. For more information, visit http://riamichelle.com/.
1. Tell us about yourself. How did you start your career as a blogger?
I started my career as a fashion blogger after designing websites, having a LiveJournal, etc. when I was younger, dabbling in modeling and styling. I discovered bloggers not just documenting their lives with text anymore but with images, specifically chronicling their outfits and that just seemed right up my alley at the time.
2. Miami Beach is known for its vibrant culture! What are some hotspots and hidden gems that you would recommend to tourists that are looking to experience the city's culture?
I love the whole Sunset Harbour area, there's a lot of cute retail shops, places to grab a bite and it's just a chill vibe. When I want to go to the beach, I like to go South of Fifth. Tap Tap is a must for anyone visiting Miami. It's a perfect example of the mix of culture in Miami.
3. As a fashionista, what do you love most about Miami Beach's fashion scene? What are some of your favorite boutiques to shop at on the Beach?
I love how much Miami Beach's fashion scene has grown and how it's ever expanding. More and more brands are hosting events, doing pop-ups, taking notice, etc. of Miami. I'm mostly an online shopper but walking around the city; there's always something new to discover. I just discovered a shoe brand called Sabah hosting a pop-up shop at The Standard. One of my favorite hotels in Miami. Their shoes are perfect for Miami in every way. Earlier I mentioned the boutiques in the Sunset Harbour area, but I also love places like The Webster on Collins and of course major staples on Lincoln Road.
4. Miami Beach has a robust food scene that's always expanding to offer the latest culinary trends. In your opinion, what are three restaurants you'd suggest visitors must try during their visit to the destination and why?
Byblos for delicious Mediterranean style food, Tap Tap for authentic Caribbean Haitian food and a cool island vibe and The Standard for those amazing fries and that view.
5. As an avid traveler, what makes Miami Beach a city like no other place in the world?
Miami Beach is its own little world. It's attainable but can be luxe, you can live your best life in Miami and not break the bank, or you can ball out and do the absolute most. There's so much to explore even for someone like me that's lived here for a while--there's always a new experience.
---
About Miami Beach Visitor & Convention Authority
The MBVCA is a seven member authority, appointed by the City of Miami Beach Commission, with the goal of encouraging, developing and promoting the image of Miami Beach locally, nationally and internationally as a vibrant community and superb tourist destination. To this end, the MBVCA strategically focuses its funding investments in a balanced manner, fostering outstanding existing programs, stimulating new activities, and encouraging partnerships. The MBVCA is committed to a careful, long-term plan for allocation of resources to build the uniqueness of Miami Beach as ones of the world's greatest communities and tourism destinations.