Steve Adkins
Chair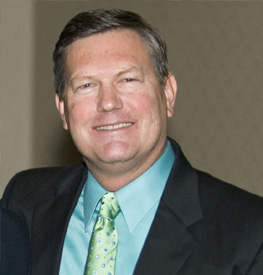 Steve Adkins is presently the President of the Miami-Dade Gay & Lesbian Chamber of Commerce, the largest not-for-profit corporation in the county for gay and lesbian businesses. In the years since Mr. Adkins took over the reins MDGLCC membership has grown to become one of the largest LGBTQ Chambers in the USA.
In 1999, Steve moved from his native San Diego, California to South Florida and immediately became interested in promoting Miami as a year-round, gay and gay-friendly tourist destination, when he owned and operated the Jefferson House, a South Beach Boutique Bed & Breakfast Hotel. Prior to his move to the East Coast, Mr. Adkins held several positions in the banking world. From 1975 until 1998, Steve worked as Vice President for Bank of America, Security Pacific Bank and, Union Bank (a division of Bank of Tokyo Mitsubishi) focused in areas of corporate lending, loan syndications and International Trade Finance.
In addition to the MBVCA, Mr. Adkins serves on the Board of The Greater Miami Convention & Visitors Bureau, the National Gay & Lesbian Chamber of Commerce South Region Co-Chair, and on the Advisory Board for Miami Beach Pride. Mr. Adkins received the 2009 Eddie McIntyre Community Service Award from the National Gay & Lesbian Task Force; the 2010 Bacardi Icon Award, received the Pa'Lante Award from the Gay8 Festival, the Miami-Dade Gay & Lesbian Chamber of Commerce received Equality Florida's first "Equality Means Business" Award in 2012 and the South Florda Business Journal Business of Pride Award 2020.
Steve holds a Bachelor of Science, from San Diego State University and a Business Administration Degree with a strong emphasis on Management with Concentration in Finance.