Art Enthusiasts are Invited to Celebrate the Return of Art Basel Miami Beach, Along with Other Iconic Arts & Culture Events This Fall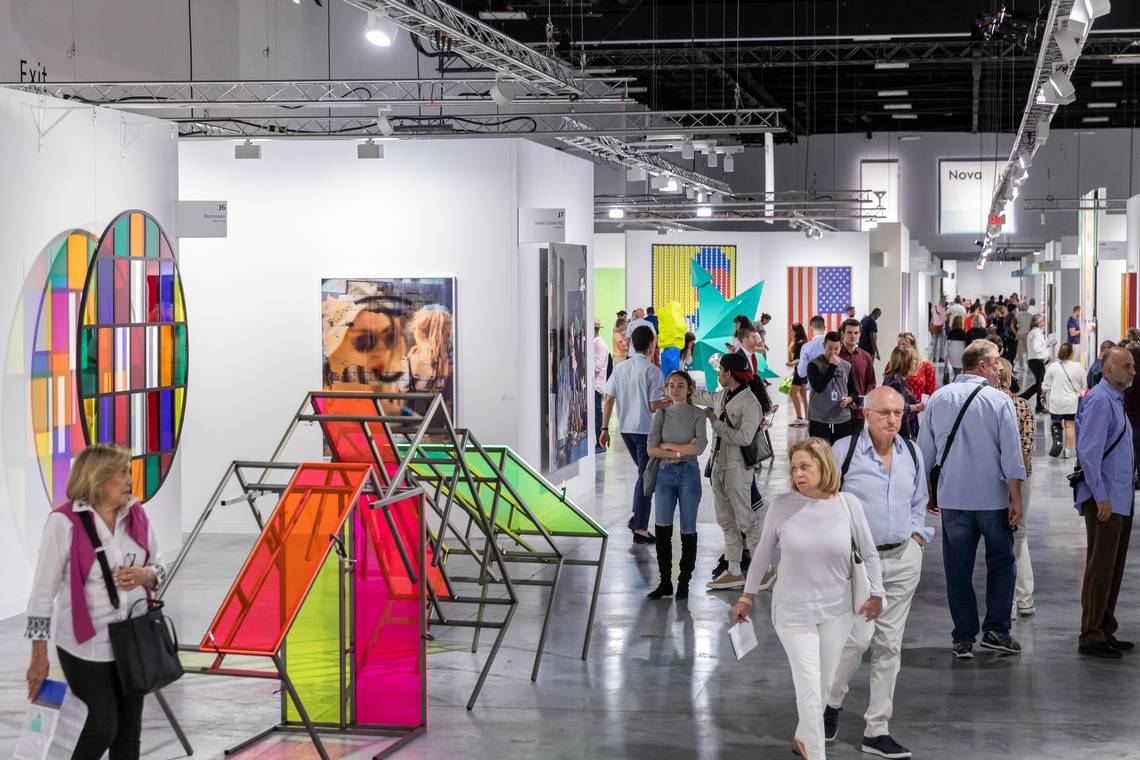 Travelers will celebrate the city's vibrant and diverse culture with the return of Art Basel Miami Beach, open-air concerts, and more!
Miami Beach is inviting art connoisseurs and travelers who enjoy cultural exploration to celebrate the city's vibrant arts and culture scene this fall. Visitors can discover world-class art activations during Art Basel Miami Beach, enjoy the sounds of classical music at open-air concerts, celebrate Black culture through films at SoundScape Park, experience Latin culture at the Miami Beach Salsa Festival, and so much more all season long.
"Arts are an integral part of our culture here on Miami Beach, which makes our fall season unlike any other destination. From endless sunshine to ample arts and culture activities – there's something for everyone to enjoy," said Steve Adkins, Chairman of the Miami Beach Visitor and Convention Authority (MBVCA).
In addition, the city of Miami Beach is participating in Miami Entertainment Months throughout November. Travelers can enhance their experience through special offers including 25 percent off Miami City Ballet's acclaimed 'A Midsummer Night's Dream' production, 15 percent off Faena Theater's 'Tryst Cabaret', BOGO admission to the Art Deco Welcome Center, and discounted admission to Artechouse, The Bass, and the Museum of Illusions.
Visitors looking to escape to Miami Beach this fall and bask in the world-class destination's arts and culture scene have a host of specialty events to choose from, including:
"The return of Art Basel Miami Beach is highly anticipated amongst both locals and out-of-town guests, and we're looking forward to admiring the various art installations and activations created by artists both near and far," said Grisette Marcos, Executive Director of the Miami Beach Visitor and Convention Authority (MBVCA).
For the latest on Miami Beach's arts and culture scene, follow @ExperienceMiamiBeach on Facebook, Instagram, and @EMiamiBeach on Twitter; and download the Experience Miami Beach App at http://www.miamibeachapi.com/app/.
---
About Miami Beach Visitor & Convention Authority
The MBVCA is a seven member authority, appointed by the City of Miami Beach Commission, with the goal of encouraging, developing and promoting the image of Miami Beach locally, nationally and internationally as a vibrant community and superb tourist destination. To this end, the MBVCA strategically focuses its funding investments in a balanced manner, fostering outstanding existing programs, stimulating new activities, and encouraging partnerships. The MBVCA is committed to a careful, long-term plan for allocation of resources to build the uniqueness of Miami Beach as ones of the world's greatest communities and tourism destinations.