Who we are
The MBVCA is a seven-member authority, appointed by the City of Miami Beach Commission, with the goal of encouraging, developing and promoting the image of Miami Beach locally, nationally and internationally as a vibrant community and superb tourist destination.
Grant Information
The objective of the Tourism Advancement Program is to provide funding for activities and events with yearlong tourism promotion and programming that support and advance the mission of the MBVCA. The 2023/2024 grant guidelines are now available.
MBVCA APPS
Explore everything Miami Beach has to offer with our free mobile apps, available for Apple and Android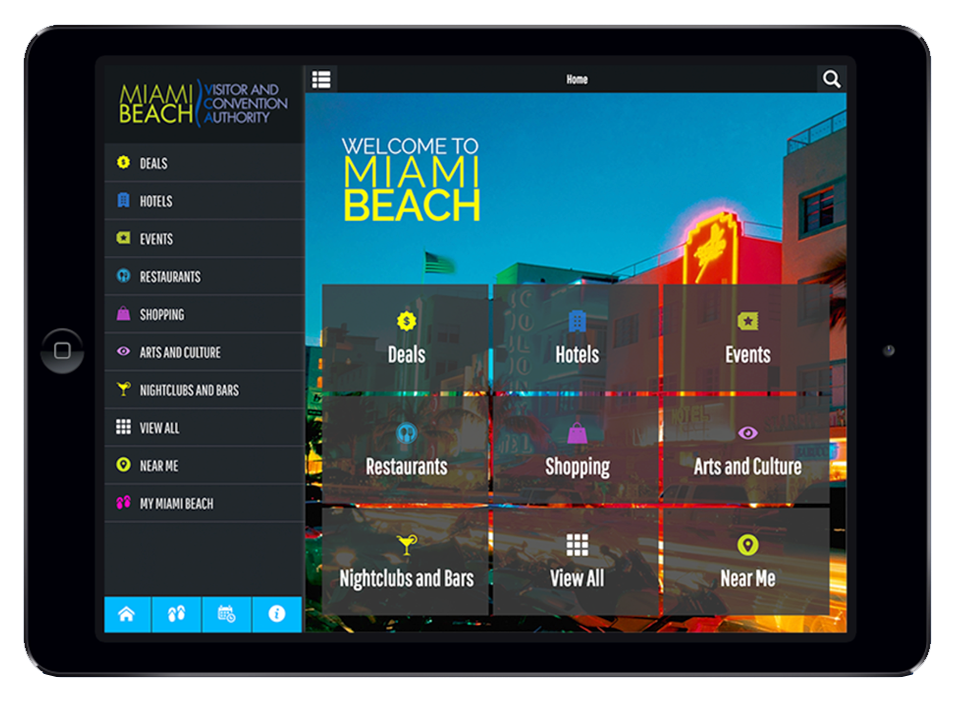 Experience Miami Beach
The Experience Miami Beach App is your gateway to the city. Browse hundreds of local businesses and discover the area's best shopping, restaurants, hotels, and points of interest. Save your favorite places and events to build a custom itinerary for your visit. You can even take advantage of exclusive deals and offers!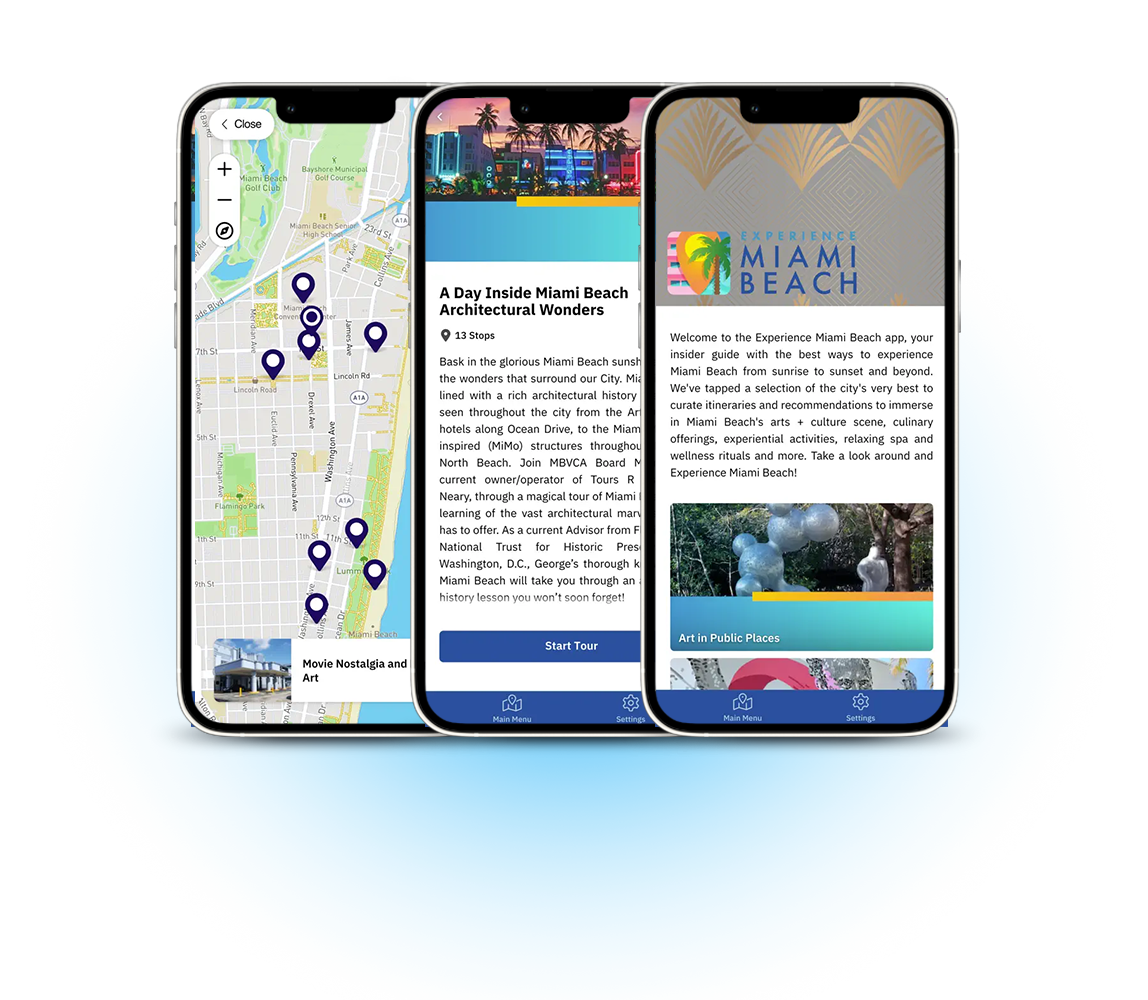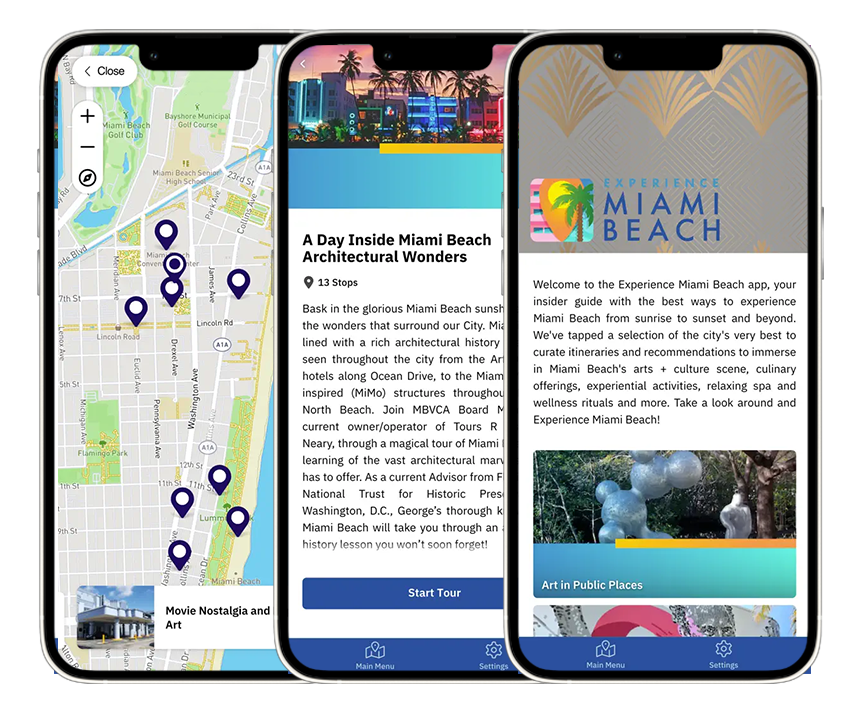 EXPMiamiBeach.Tours
The EXP Miami Beach Tours App is an insider guide featuring the best ways to experience Miami Beach with interactive, self-guided tours crafted by a selection of city experts. Explore iconic landmarks, a public art collection, Michelin-recognized and awarded restaurants and more!
Newsroom
Our online Newsroom provides press releases, photographs, logos, social media sites, video, fun facts, partner and funding source links, and awards and honors.
Social Newsfeed
Miami Beach News