Connect With the Waters Campaign Highlights the Best Experiences on Miami Beach this Season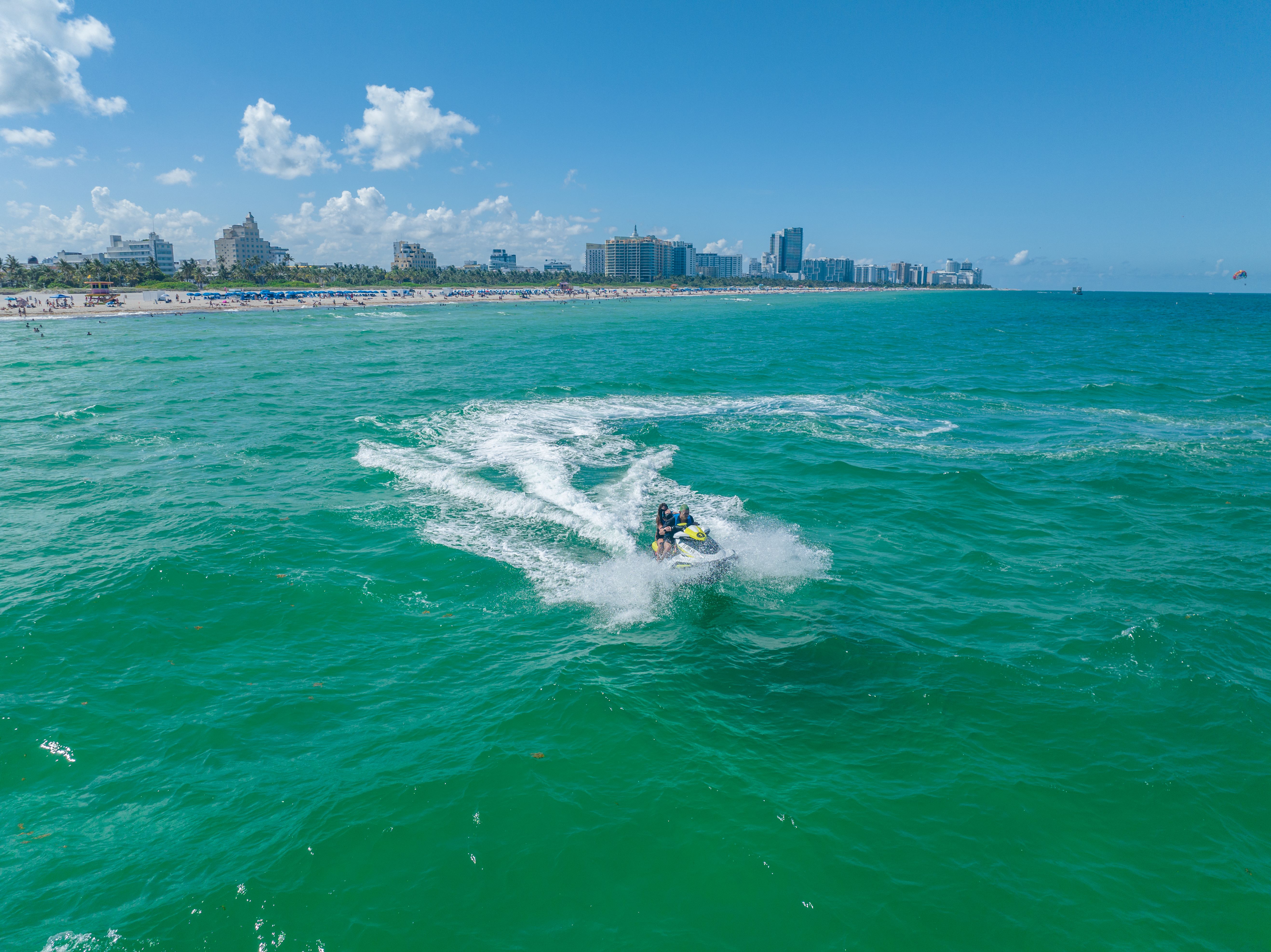 Connect With the Waters Campaign Highlights the Best Experiences on Miami Beach this Season
Travelers are invited to tap into the power of the waters surrounding Miami Beach with a focus on immersive activities
Miami Beach, FL., June 13, 2023 – Miami Beach is home to world-famous beaches and waters, serving as a destination that provides inspiration, motivation, relaxation and experiences that allow visitors to immerse themselves in the power of the area's waters. From organized beach clean ups that give back and mindful yoga practices along the shoreline to activities including paddle boarding, kite surfing, jet skiing and fishing, the Miami Beach Visitor and Convention Authority is working with local businesses to showcase the many ways summers visitors can Connect With the Waters this season. Those looking for water-centric vacation inspiration can follow @experiencemiambeach on Instagram to meet Miami Beach-based leaders and companies including Clean Miami Beach, Warrior Flow Yoga, Boucher Brothers, BouYah Watersports and more through the new campaign.
"The Connect With the Waters campaign spotlights the crown jewel of Miami Beach, our stunning waters, and takes a deeper dive into the teams dedicated to providing memorable experiences while working to preserve the natural surroundings for our community and visitors to enjoy," says Christopher Rollins, Chair of the Miami Beach Visitor and Convention Authority (MBVCA). "We know travelers are looking for unique ways to Connect With the Waters of Miami Beach and we're proud to feature a selection of options that allow for active or passive experiences to immerse in the beauty, calm and thrill of our waters."
Connect With the Waters uncovers the varying ways those visiting for business or pleasure can experience the power of Miami Beach's waters. The campaign features a variety of businesses with the content now live @experiencemiamibeach on Instagram featuring Clean Miami Beach, a non-profit dedicated to bringing awareness to the harm of single-use plastics and opportunities to make a hands-on impact while on Miami Beach, and Miami Beach-based Warrior Flow Yoga, a welcoming and inclusive practice that brings people together for yoga and fitness with Miami Beach as the backdrop. Rooted in reflection and empowerment, they provide mindful practices including personal, group and signature full moon flows. Upcoming videos will cater to thrill seekers who can Connect With the Waters through active options like jet skiing, parasailing, paddle boarding and kayaking with BouYah Watersports and those who prefer to relax and take in the sights and sounds of the water on from the comfort of a beach chaise will find solace with five-star, oceanfront service courtesy of Boucher Brothers.
"Miami Beach is home to small and family-run businesses that deliver memorable activities. We know seeing is believing and our new social campaign invites future travelers to learn more about the best ways to Connect With the Waters through dynamic content," adds Grisette Marcos, Executive Director of the MBVCA. "As our social following continues to rapidly grow, we are focused on bringing fresh information and experiences to the forefront of our communication efforts through social platforms and enhancing our itineraries found in the new EXP Miami Beach Tours app that is now available for download."
To view the current Connect With the Waters campaign videos, visit www.instagram.com/experiencemiamibeach and view the MB Waters highlights section on the main profile page. Download the new EXP Miami Beach Tours APP now available on Apple and Google.
---
About Miami Beach Visitor & Convention Authority
The MBVCA is a seven member authority, appointed by the City of Miami Beach Commission, with the goal of encouraging, developing and promoting the image of Miami Beach locally, nationally and internationally as a vibrant community and superb tourist destination. To this end, the MBVCA strategically focuses its funding investments in a balanced manner, fostering outstanding existing programs, stimulating new activities, and encouraging partnerships. The MBVCA is committed to a careful, long-term plan for allocation of resources to build the uniqueness of Miami Beach as ones of the world's greatest communities and tourism destinations.