Experiential Apps and Resources Developed by the Miami Beach Visitor and Convention Authority Help Travelers Connect with the Destination Just in Time for Summer Vacation Planning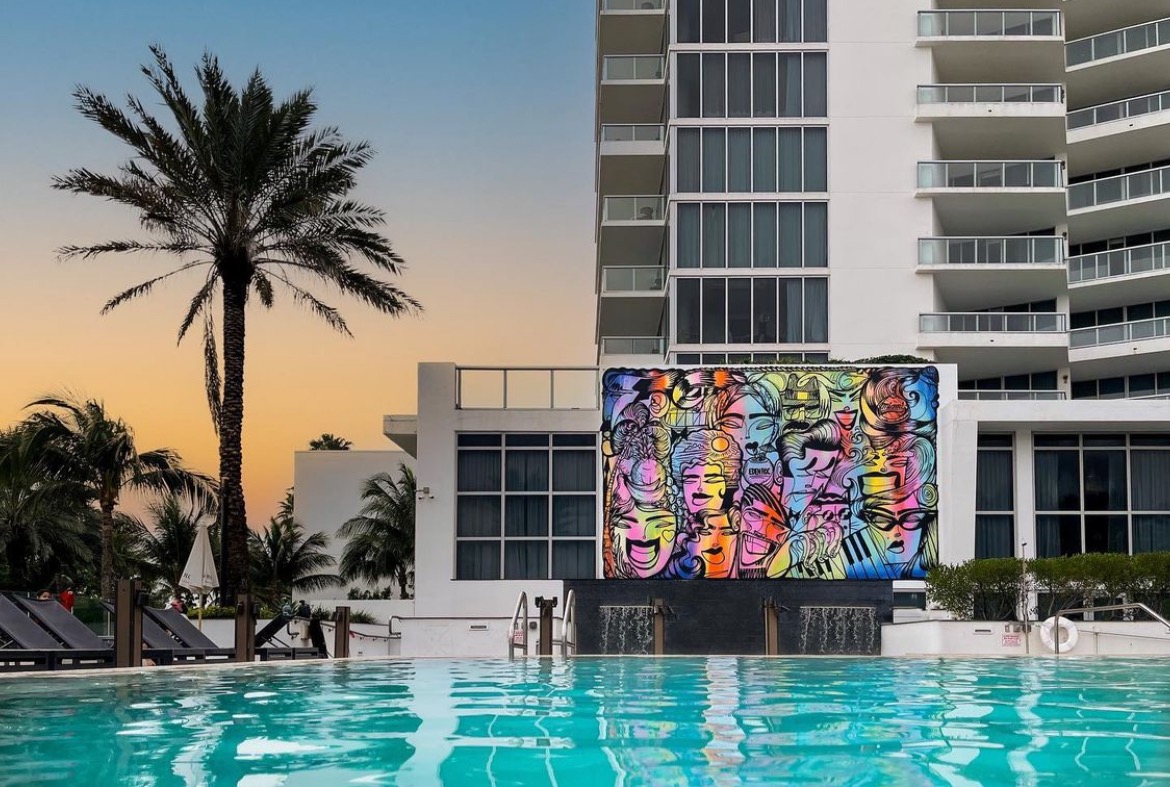 Miami Beach, FL March 30, 2023 With summer travel demand increasing, the Miami Beach Visitor and Convention Authority (MBVCA) is giving travelers and beach-goers the tools they need to effortlessly make future plans through immersive technology. According to a recent Travelzoo survey of 15 million members, 57% of travelers are interested in a beach vacation in 2023, making Miami Beach a perfect destination to visit this upcoming summer season.* To help travelers efficiently research and plan, the MBVCA unveiled a new destination tour app now available on Apple and Google, EXP Miami Beach Tours (EXPMiamiBeach.Tours), that serves as an extension of the Experience Miami Beach App, a guide for sunseekers delivering insider takes on the best ways to experience Miami Beach. App users can choose from a selection of curated itineraries including video and visual highlights and pins that allow travelers to self-guide their own day, weekend or week on Miami Beach. The EXP Miami Beach Tours and Experience Miami Beach Apps collectively showcase city expert picks and walk users through Miami Beach's iconic landmarks and activities including the Art Deco District, a public art collection, Michelin-recognized and awarded restaurants, destination spas and ways to connect with the famous waters surrounding the area.
"As an entity dedicated to equipping visitors with new resources and tools to make summer travel plans, the EXP Miami Beach Tours App is a strategic enhancement to our collection of offerings leveraging user-friendly technology to make planning even easier for our visitors," says Christopher Rollins, Chair of the Miami Beach Visitor and Convention Authority (MBVCA). "We anticipate a strong summer tourism season and travelers can identify the sites and experiences they prefer before they even arrive, leaving more time for them to enjoy the many offerings of Miami Beach."
In addition to the MBVCA's App offerings, the team has worked to enhance the award-winning social media experience via @experiencemiamibeach on Instagram and Facebook. Followers can find influencer recommendations and reels dedicated to Miami Beach and a collection of activities that will fit any traveler profile, from inventive dining to water sports and community beach clean ups. In the coming months, followers can expect new ways to experience Miami Beach, including opportunities to win tickets and VIP access to marquee destination events including the upcoming Hyundai Air and Sea Show and annual SWIM Week.
"We've seen an increase in App downloads and social followers throughout the first quarter of the year, indicating the traveler desire to pre-plan and learn about Miami Beach prior to checking in," adds Grisette Marcos, Executive Director of the MBVCA. "Due to the uptick in engagement, we have introduced a dedicated monthly Miami Beach newsletter highlighting key information, activities and special offers and discount to help travelers customize their summer trips."
Those ready to become a Miami Beach insider can sign up for the newsletter now at https://www.miamibeachvca.com/, download the Experience Miami Beach and EXP Miami Beach Tour App Miami Beach Apps and follow the @experiencemiamibeach handles on Instagram and Facebook.
*According to a survey of 15 million Travelzoo members released in October 2022.
---
About Miami Beach Visitor & Convention Authority
The MBVCA is a seven member authority, appointed by the City of Miami Beach Commission, with the goal of encouraging, developing and promoting the image of Miami Beach locally, nationally and internationally as a vibrant community and superb tourist destination. To this end, the MBVCA strategically focuses its funding investments in a balanced manner, fostering outstanding existing programs, stimulating new activities, and encouraging partnerships. The MBVCA is committed to a careful, long-term plan for allocation of resources to build the uniqueness of Miami Beach as ones of the world's greatest communities and tourism destinations.