Christopher Rollins
Chair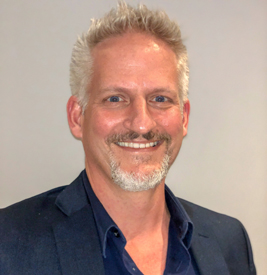 Chris Rollins was appointed to the MBVCA in 2018. He is currently the COO of South Beach Group Hotels Inc, a 20-property conglomerate of over 1,500 hotel rooms and the single largest most successful operator of hotels in Miami Beach. Chris is responsible for overseeing the strategic vision and daily operations.
From the moment he greets you, Chris disarms you with his charm, upbeat personality, and friendly demeanor. He was born and raised in a small town called Cocoa, Florida, just 10 miles west of Cape Canaveral, home of NASA's Kennedy Space Center. Chris ventured further south upon his acceptance to the University of Miami as a Finance Major. While attending the university, he worked for the Biltmore Hotel where the seed for hospitality was planted. Post-graduation, he began his finance career at PaineWebber Financial services as a Financial Advisor. Chris quickly realized his passion was elsewhere and sought employment where he could utilize his exceptional people skills and charismatic personality. Before long, he began working for Tommy Hilfiger. This was a major turning point as he realized his persuasive talent to converse with potential buyers and close sales. This expounded into a National Sales Representative and Corporate Trainer position where he travelled extensively promoting the brand and was now able to share his knowledge with a wide array of people. This strengthened his adoration for Travel, Tourism and Hospitality.
He possesses strong leadership qualities which encourages communication and cooperation among his team. He also believes in an open-door policy which speaks to his passion and devotedness towards his co-workers. Chris has said, "We are a big company with
a small company's heart." To that end, their culture strongly adheres to a promote from within policy which encourages career development and dedication. South Beach Group now boasts a diverse employee community with over 30 nationalities.
Chris is deeply rooted in his South Florida neighborhood. Partnering with local leaders and elected officials for decision making in the city's future, convention center, infrastructure, and new development. Chris takes pride in Miami/Miami Beach and pulls daily inspiration from its art, music, and the beautiful architecture that abounds.