Daniel Hertzberg
Vice Chair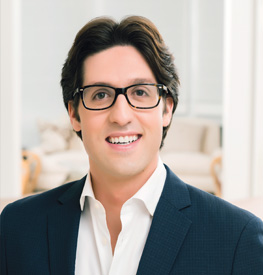 Danny Hertzberg was appointed to the MBVCA in February 2014 and is currently the Vice Chair. He is the Executive Vice President of Sales of the leading luxury real estate sales team known as The Jills®.
He was recently featured in Forbes 30 Under 30 as an industry leader, as well as on CNBC's financial news program showcasing Miami's most expensive luxury properties. In 2011 he was nominated for the Miami Beach Chamber of Commerce R.E.A.L. (Real Estate Achievers & Leaders) Awards for two categories, single family homes and condominiums.
Danny, a Miami Beach native, completed a joint JD/MBA degree at the University of Miami. His unique understanding of print and online advertising as well as his expertise with social media marketing helps him develop innovative marketing strategies for his clients' needs. He has been a key speaker in seminars and conferences nationwide, discussing the vital importance of marketing and international exposure.
Danny is constantly seeking the latest technological advantages to market properties on an international level. Danny played a primary role in creating the concept called Social Media Hotspot, a technique which utilizes collaborative efforts in order to harness his team's social media networks (Facebook, Twitter, LinkedIn, Small World, etc.). This technique has allowed Danny to expose properties to over 10,000 people in under an hour.
Danny is an active member of the Ransom Everglades Young Benefactor Society and AIPAC. He supports and contributes to the following organizations: Sylvester Comprehensive Cancer Center, Best Buddies, Susan G Komen Foundation, Florida Bar Foundation, Lawyer's Project, and Children's Legal Services.