Jeff Lehman
Vice Chair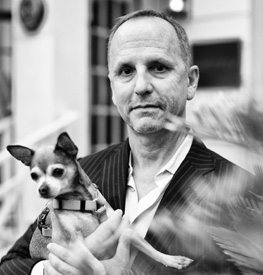 Jeff Lehman was appointed to the MBVCA in December 2015 and previously served on the MBVCA for 15 of the 21 years he has lived or worked in Miami Beach. Several of those years, he was the Chairperson, helping lead various transformational improvements for our community such as the recruitment of our Miami Beach-focused PR Firm, the creation of a complete repository of City buildings, business and other attractions, and the Miami Beach visitor's app.
He currently is a Regional Director for First Service Residential, the largest residential management company in North America, with oversight of 9 of Miami Beach's finest condominiums or hotel-condominiums. He began his career in hospitality 40 years ago and has been working in Miami Beach for the past 24 years. He was Managing Director for the Betsy South Beach and oversaw a $50 million expansion project there, as well as the restoration of Miami Beach's historic gem, the National Hotel, where he was the hotel's General Manager until it was sold in 2007. His extensive experience in the hotel and cruise industries has included positions in Tahiti, Japan, Hawaii, Seattle, San Francisco, Miami and his hometown, Los Angeles.
He also has served on the Greater Miami Convention & Visitors Bureau Boutique Task Force and on the Mayor's Blue Ribbon Task Force on Tourism, the Miami Beach Convention Center Advisory Board, and was the Vice Chair of the Collins Avenue Reconstruction Task Force. In 2007, he was given a Key to the City of Miami Beach for his commitment to Community Service and is involved in various civic and philanthropic endeavors throughout Miami Beach. In 2009, Mr. Lehman accompanied Mayor Bower and a local delegation on a goodwill journey to our sister city of Fujisawa, Japan, to further this diplomatic and economic relationship. Jeff is married and lives in nearby Surfside with Pedro Cruz, his husband of 21 years and their small herd of Chihuahuas.